The Qaisarbagh Baradari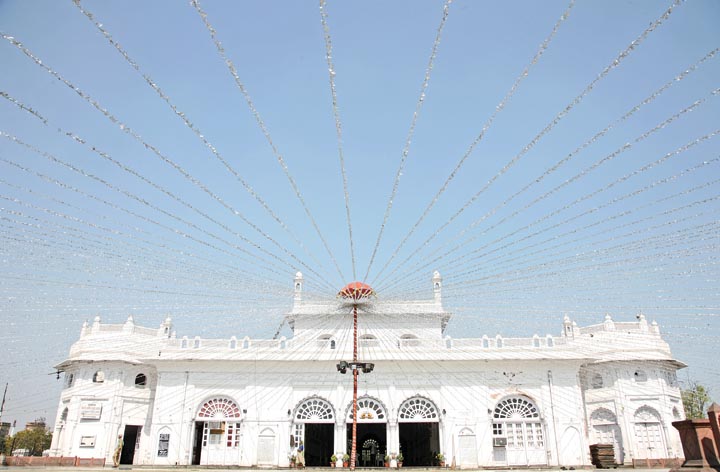 Among the many beautiful structures that make an impact on a visitor to Lucknow is Baradari. A stunning, white painted edifice, it is a massive banquet hall which is 'still alive' today, so to say. Meaning, it is in use. Hired by the well-to-do to host celebratory functions, predominantly weddings. If you recall a 'Pakistan' scene in the Sunny Deol film, Gadar, where the father and son are singing and the wife recognises her husband, just before the wedding is interrupted…. well, the wedding was filmed at Baradari. Locals call it the Qaisarbagh Baradari. Bara means twelve and dar is door. The Baradari has twelve large doors.
To understand its role in the former days, you need to learn something about Nawab Wajid Ali Shah, the last to ascend the throne and whose single contribution to Lucknow was the Qaisarbagh Palace he built in 1850, and which he wanted promoted as the eighth wonder of the world! There is very little authenticated information about Wajid Ali Shah, but Lucknavis are full of legends and stories about this quirky yet well-loved ruler.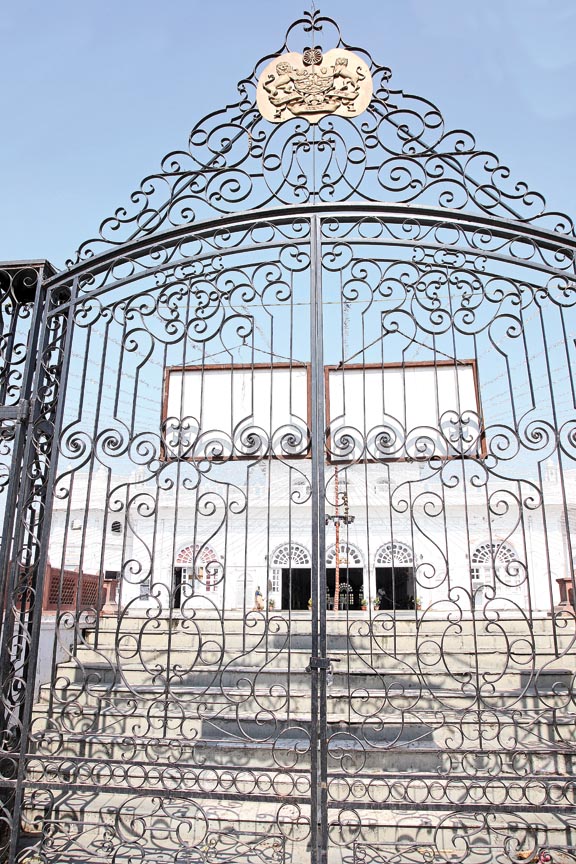 Wajid Ali Shah succeeded to the throne of Awadh when its days of glory were already past. The British had annexed much of the kingdom under the treaty of 1801, and had impoverished Awadh by imposing a hugely expensive, British-run army and repeated demands for loans.In different circumstances perhaps, he might have succeeded as a ruler because he had many of the qualities that make a good administrator. He was generous, kind and compassionate towards his subjects, besides being one of the most magnanimous and passionate patrons of the Fine Arts. When he ascended the throne, he took keen interest in the administration of justice, introduced reforms, and reorganised
the military department, but then gradually sank into a life of pleasures surrounded by courtesans, singers, dancers, and eunuchs.
A large number of composers who thrived under the lavish patronage of the Nawabs of Lucknow enriched the light classical form of thumri; most prominent among these patrons was Wajid Ali Shah. Although his pen-name was Qaisar, he used the pseudonym Akhtarpiya for his numerous compositions. Under this pen name, he wrote over forty works - poems, prose and thumris.
When Wajid Ali Shah was a young boy, some astrologers had warned his parents that he would become a yogi, and advised them to dress up the boy as a yogi on each of his birthdays so as to counteract the effect of the evil stars. As an adult, he established his famous Parikhaana (abode of fairies) in which hundreds of beautiful and talented girls were taught music and dancing by expert teachers engaged by the royal patron. These girls were known as paris (fairies) with names such as Sultan pari, Mahrukh pari and so on. On each birthday, the Nawab would dress up as a yogi with saffron robes, ash of pearls smeared on his face and body, necklaces of pearls around his neck, and a rosary in his hand, and walk pompously into the court with two of his paris dressed up as jogans. Gradually he made it into a spectacular pageant or mela known as Jogia Jashan, in which all citizens of Lucknow could participate, dressed as yogis, irrespective of caste and creed. Later on, when his favourite venue, the Qaisarbagh Baradari was built, he began to stage his magnificent rahas (obviously a 'Persianised' name for Rasleela) there, full of sensuous poetry, his own lyrical compositions and glamorous kathak dances.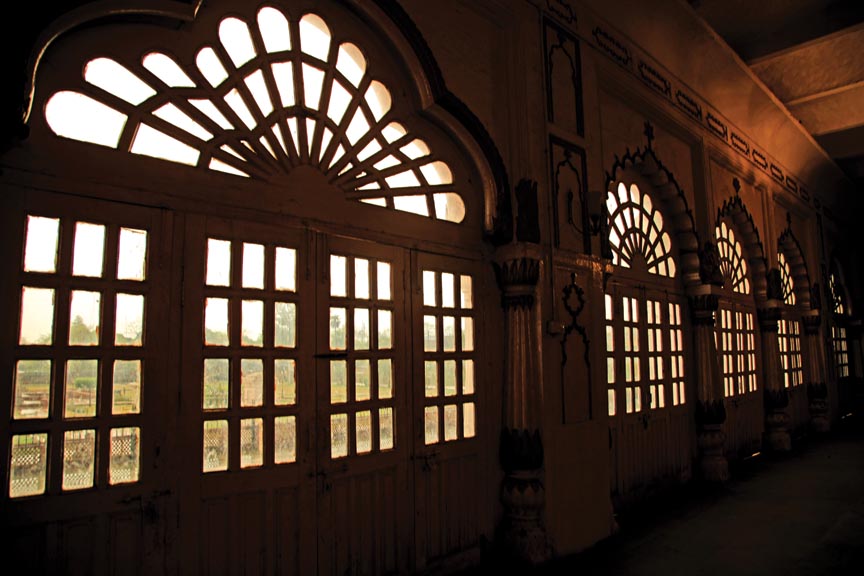 .
When the British sent him into exile, he tried to keep the sweet memories of his Lucknow era alive by recreating the musical environment of his Qaisarbagh Baradari. The banished Nawab had been given a number of fine houses with vast grounds stretching along the banks of the River Hooghly 3 or 4 miles south of Kolkata. He spent lavishly out of his income of 12 lakh rupees per annum and before long a second Lucknow arose in this area that came to be known as Metiaburz. There was the same bustle and activity, same language, art, poetry, style of conversation - the same pomp and splendour, the same opulent style of living.
His Bhairavi thumri "Babul mora Naihar chhooto jaay" has been sung by several prominent singers, but the version most remembered is by Kundan Lal Saigal for the 1930s movie Street Singer. In a strange manner this sad song epitomises the pain and agony of the poet Nawab himself when he was exiled from his beloved Lucknow.
In Satyajit Ray's Shatranj Ke Khilari, Wajid Ali Shah is shown as a very enthusiastic patron of dance, music etcetera. He is proud of the fact that songs and poems composed by him are the favourites of his subjects. When it is revealed that the British are about to annex his throne, his chief minister breaks down, but he himself maintains his calm because, according to him, only music and poetry can make a real man weep. The memorable role was played by the late Amjad Khan. The Qaisarbagh Baradari is still opulent. It makes a wonderful venue for marriages. All dressed up, it must look spectacular. replica watches, replica rolex watch, , rolex watches for sale.