TERRACE GARDENING
Urban Farming
It´s time to use your unutilised terrace space, convert your kitchen waste into black gold, dirty your hands and grow your own luscious fruits and favourite vegetables right where you live.You will not only be eating chemical-free foods but nourishing your soul, says the farmer at heart, FARZANA BEHRAM CONTRACTOR
I have been flirting with the concept of being a city slicker-cum-farmer by attempting to grow my own fruits and vegetables for a quite a few years now. I am fortunate that more than two decades ago I allowed an elder brother to convince me to buy a piece of land in Karjat, an outskirt of Bombay, where I could undertake such initiatives. But being publisher of a magazine and a newspaper hardly allowed me the luxury of getting away as often as it was needed and alas, though I succeeded at a certain level, I remained a farmer mainly on the drawing board and in my day-dreams. So, when I learnt of the very successful venture of Preeti Patil, the Catering Officer at the Mumbai Port Trust (MbPT) of converting 3,000 square foot of useless terrace space into an urban garden, growing her own vegetables and fruits, I promptly landed up there. And was I glad! For here is hope now, for aspiring city farmers like I, of striking a balance, after all. , , , .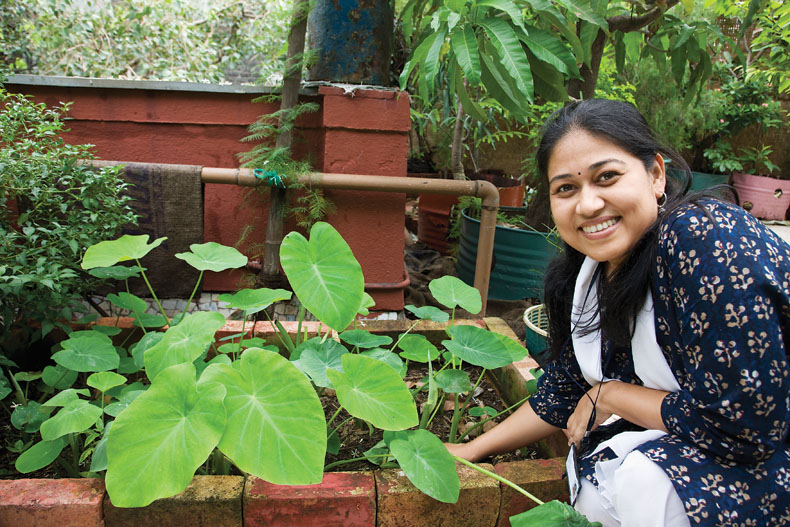 Preeti, who graduated from Nagpur studying B.Tech in Food Science and Catering Technology is a woman who for many years has been converting kitchen waste (they cater to over 4,000 staff members, so you can imagine the quantity), into black gold – amrut mitti (method in Recipes pages), and using it to grow a variety of vegetables and fruits right there on the terrace of the main kitchen unit of the MbPT. And very tasty ones at that. Quite simply, this is because no chemicals are used to enhance growth. Just this special mud made by them. It is not even an expensive project to put in place. Just a little time consuming in its start-up phase. Discipline would be what is needed the most and a driving force to do your bit in an environmentally challenged world.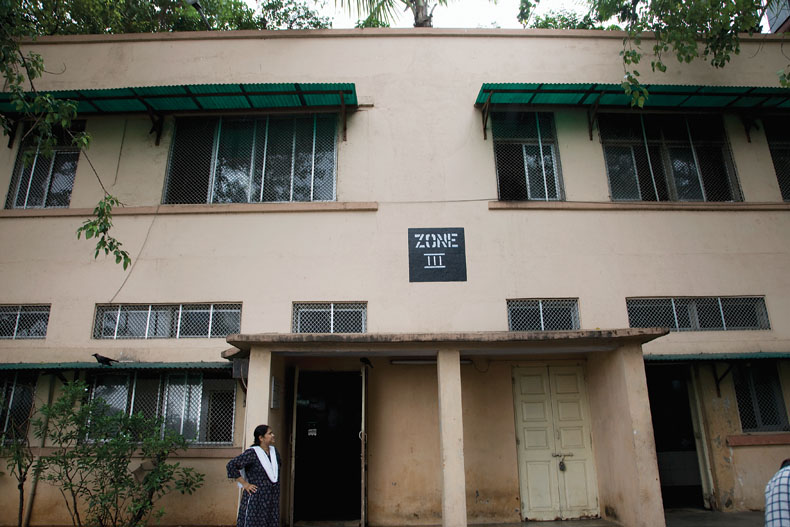 "It was only eight years ago at Mumbai Port Trust (MbPT) that we first began to recognise abundance in our lives," enlightens Preeti, and continues, "Ironically, only when we acknowledged the enormity of our waste and the cost involved in getting rid of it, did change occur. Dr. R.T. Doshi inspired us through his (terrace) city farming to take the first step, of changing our perception, from waste into resource. From then on, with the guidance of Shri Dipak Suchde, we and our city farms have kept growing. We benefitted greatly from the wisdom of Prof. Sripad A Dabholkar founder of Natueco Farming (www.natuecocityfarming.blogspot.com) and now, with the success of our 3000 square foot Natueco terrace farm, we feel lucky to share our own struggles in farming with the Prayog Pariwar (see box) and others. We are so humbled by the creative solutions offered by common people and are awed by the mysteries that confront us. We don´t believe we have all the answers. But we hope that, if we are able to make any aspect of city farming easier or more delightful, we will come one step closer to our dream."
Well, in present times, with the way the world is going, it is becoming imperative to grow whatever we can, wherever we can. What with traditional ways being replaced by genetically modified methods, (brinjal is the first one, with others in the pipeline) soon food in India will taste as 'plastic' as it does in the Western world. It's scary when you dwell on the subject deeply enough, for we are what we put into our system.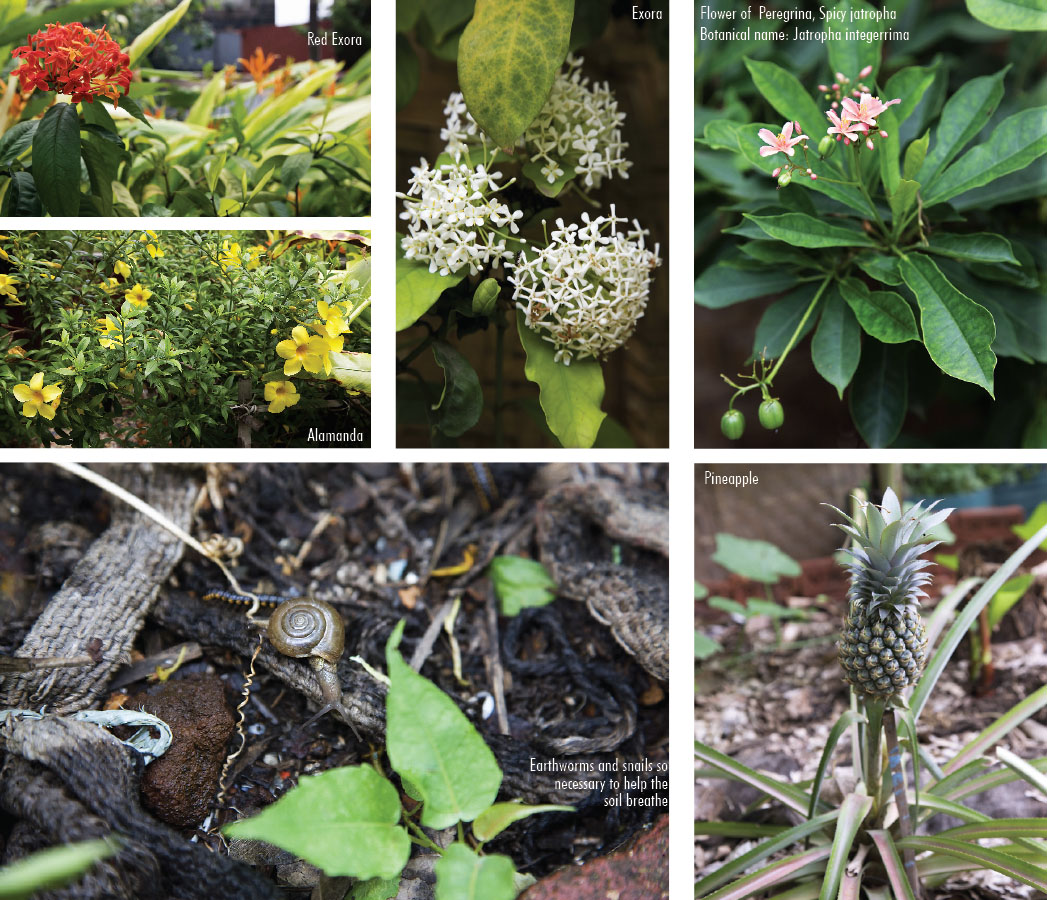 Prayog Pariwar
"When we talk of integrating what we have learnt about composting our kitchen waste or growing our own herbs, vegetables etc, in our day to day lives, we need to adopt practices suitable to our own environment. Each situation is unique and there is no one solution for problems/situations. It therefore becomes important that each person experiments on his own. This does not mean that the wheel has to be invented again and again..... It helps to learn from others ventures, experiment on our own and then share our experiences too. This ensures a dynamic exchange of knowledge related to practical situations.
Natueco farmers interact using a unique methodology called 'Prayog Pariwar" intoduced by Prof. S. A. Dabholkar. Prayog means "experiment" and Pariwar is a networking family. People come together by sharing of the results of their experiments so as to solve their farming problems. We owe our growth and success to this healthy exchange of knowledge and skills. Both, Dr. R. T. Doshi and Shri. Dipak Suchde have been members of this Prayog Pariwar. We hope to spread this legacy through our network of "Urban Leaves".
Please visit our e-group http:[email protected]/ created for networking, sharing experiences, knowledge and skills." – Preeti Patil.
The West in fact is finally waking up and to the need of growing and going organic. In New York for example where everyone always seems to be eating out a change is taking place. New urban gardening centres are cropping up where people rent space to grow their greens. I read somewhere that at Drew Gardens in the Bronx, membership doubled from last year, and W.Atlee Burpee & Co, America´s largest seed company has sold twice the seeds of last year. Homegrown dining over there is becoming increasingly popular, favoured not just by health freaks, but also by the previously organically-unphased.
Preeti agrees it is the new world trend to grow what you need in your own home or terrace gardens. She ponders and then expounds, "With the threat of Global Warming, the poison in our food, the decline in contact with Nature and rising stress levels, city farms have become the need of the day. If left to itself, Nature will not leave a stone unturned in greening every inch of space. The bright green wild weeds growing even in the small spaces, nooks and corners: above our bus stops shelters, corners of the road are a testimony to this. Nature shows us the way, so we should take the initiative to create a city farm in our respective areas. You will not only be rewarded with the sweet fruits of your labour but will also inspire and lead others."
Well spoken, for the joys of farming, growing food is indeed a soul enhancing exercise. There is an air of romance about having your own personal vegetable patch. How special that fruit or herb grown by your own hands, method and skill feels.
So let's go back to more traditional times when personal agriculture was mandatory for most for survival. Get creative, get going, designate your rooftop space or even a verandah to plant your most favoured, nourishing vegetable or fruit today!