SUNITA SAXENA - Alibaug
The Bohemian Rhapsody
Free-spirited, carefree, the Saxenas follow the dictates of their hearts; indulging in creative cooking, swimming with their dogs, sleeping in the outdoors. FARZANA BEHRAM CONTRACTOR spends an enchanting night at Basera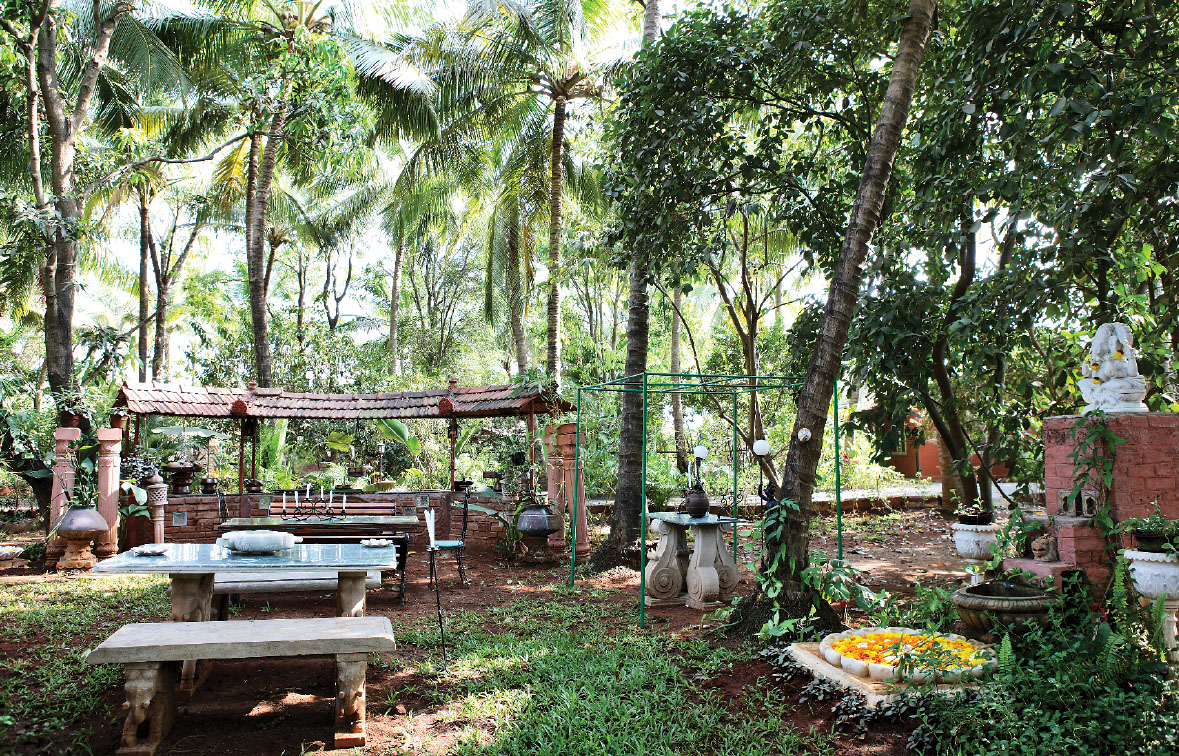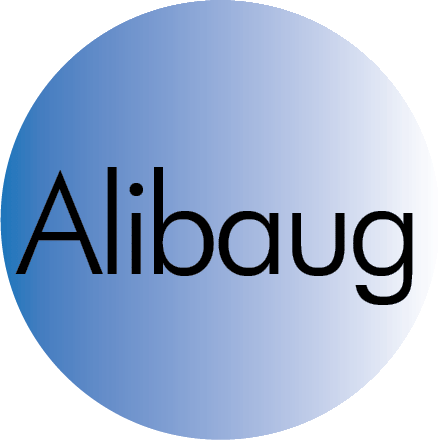 Sunita Saxena personifies the term liberation. She is the ultimate child of nature. Independent, easy-going, she leads her life the way she chooses, wearing her heart on her sleeve. With a little bit of support from Pradeep, the everloving husband.
The Saxenas live in Alibaug, Sunita full-time and Pradeep commuting to Bombay and back, everyday. They live blissfully, content in every way. Basera, that's what their house is called, is truly a joyful abode with laughter ringing at all times. Even their dogs seem to be forever smiling.
The house was not built by the Saxenas. It was quite by chance that Pradeep bought it. A friend called to tell them that there was a house for sale. A doting husband had built it for his wife as a surprise and the wife hated it. She wanted one that she would design herself and so the house was lying vacant. Pradeep went to see it, liked it and bought it. And then presented it to Sunita. Who also did not care much for it, but, the creative genius that she is, she went ahead and turned it around. The original couple, I believe divorced. Moral of the story; never look a gift horse in the mouth, just take it for a ride!
Every pore of Sunita Saxena oozes creativity. And she is truly multi-talented. Apart from being an interior designer, she is a painter, a gardener, a cook. And she knits too! "Yes, that's very funny," says Sunita while we are seated in her plush gazebo, me slouched low, with my feet on the table and she knitting away, looking me in the eye and talking. "I have always been knitting, all kinds of things, ever since I was a teenager. I can knit even in a movie hall. I used to be told it will not look good for my image, my sex appeal will plummet, but it didn't really make a difference," she says, winking. I guess that is true, for Sunita has the femme fatale look about her, besides she can charm the pants off anyone with her ease and naturalness. In any case she is a confident woman, happily surrounded by many who love her. Replica rolex watches, , , replica cartier for sale, .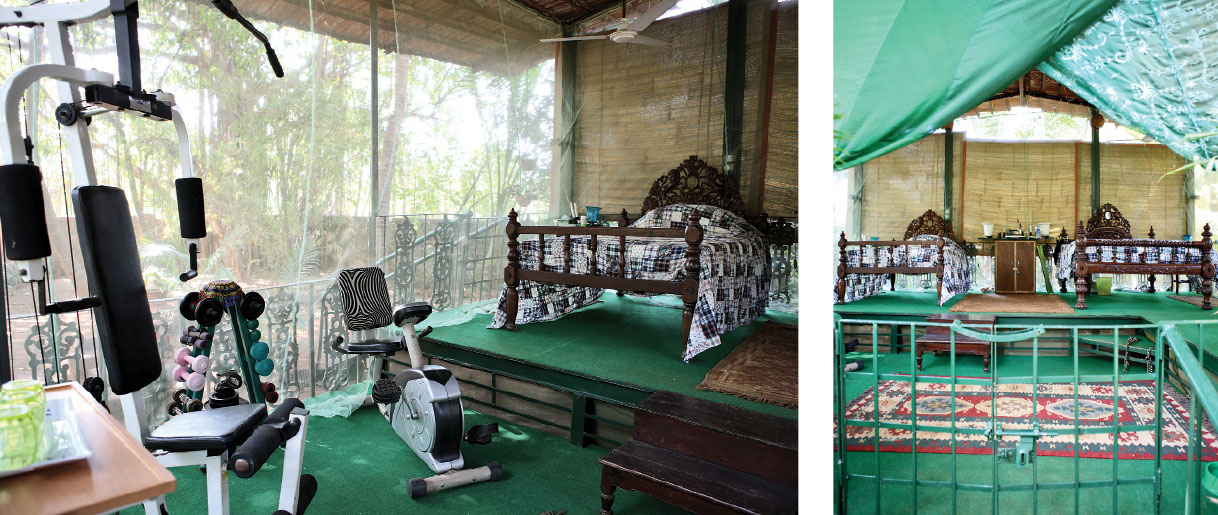 What Sunita has created at her Alibaug home is phenomenal. She has built for herself an outdoor bedroom with no walls, just mosquito netting. And it is plush, with carpet and mahagony beds, flat screen TV, even a gym!
I always maintain it is easier to build your own home rather than re-do one. But Sunita is a master crafter. Over the years (they have been living here since 12 years), they made many additions to the house. But the swimming pool is the centre-piece around which all the action takes place. It has the two guest bedrooms on one side, the living room and entrance to the main house, along with a garden bar and gazebo on another. The third side has a wonderful open kitchen which she uses far more than the massive indoor one, and a dorm style ´open´ bedroom for more guests. The last side has a sauna, and a changing room which has at least a 100 bikinis and swimsuits thrown all over!
Sunita swims every evening. She has no choice, her four dogs would drag her in, if not. Come 5 pm and all the dogs are at the poolside, waiting for their mama. It's a riot. The dogs jump in from all sides, playing ´catch'! The entire area is wet, wet, wet. Pradeep relaxing in a deck chair, reading newspapers, just about manages to do so. The weekend I was there had me in the pool, along with Sunita's friend and business partner Reena Singh. Never knew swimming with dogs could be so much of a treat!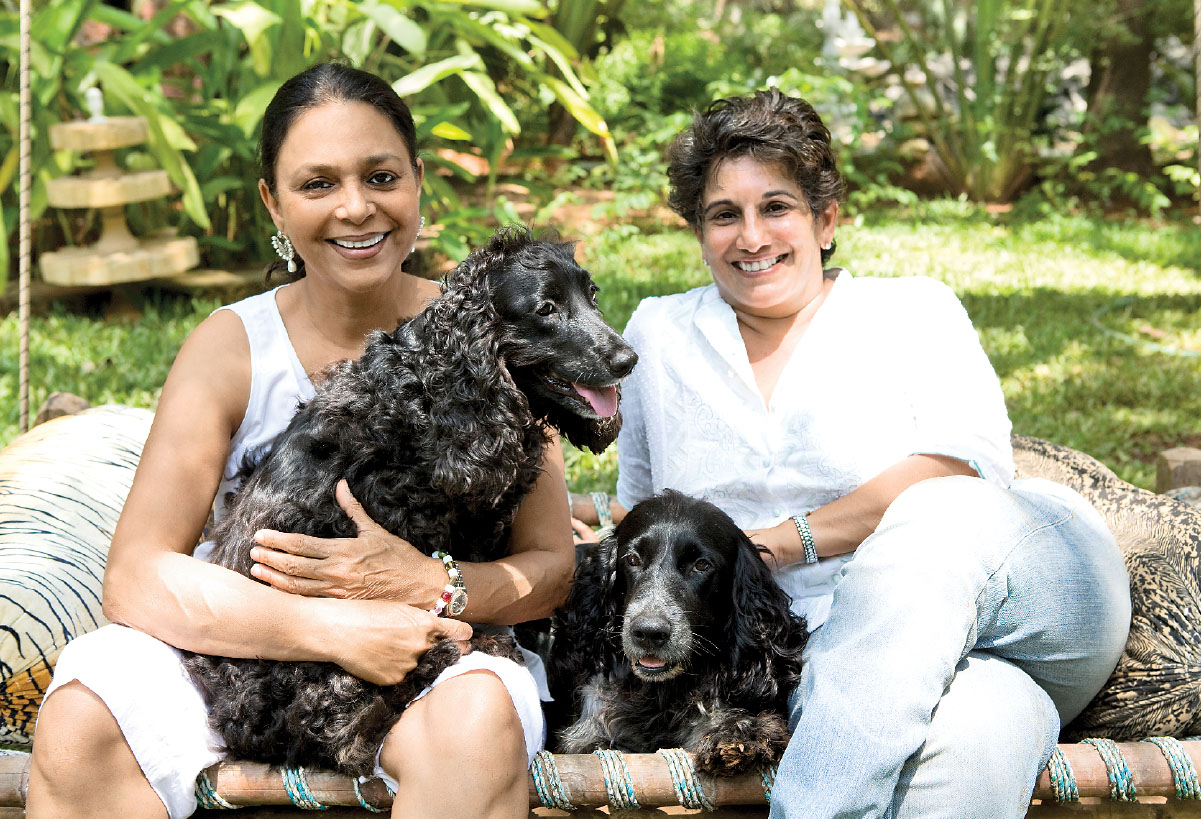 Reena and Sunita together have a real estate business. They have locked up a substantial amount of property in the vicinity and are happy to find good people, good homes.
The lifestyle these girls and Pradeep lead could be cause for envy. In addition to their daily relaxed pace of living in Alibaug, every April, they pack up and head for the Himalayas, to Rishikesh where both Reena and Sunita have mountain cottages. They drive down from Bombay or from Delhi, either ways all the dogs go with them. They spend six whole weeks there! Very few things could beat that. And they now plan to go there twice a year.
Pradeep, who one would consider an intellectual, is pretty laid-back himself. He goes with the flow. He gave up being the banker he was and now has his own consultancy firm. The same man who would drive on sleek wheels, today kickstarts his bike and rides to the Mandwa jetty which is 15 minutes away from his house. He gets on to the public ferry greeting his local friends, which could include a farmer or a fisher woman and settles down for the 40 minute commute. He reaches his swanky Oval Maidan apartment, changes (blue pin stripped shirt?) and gets to his office. All within walking distance. Do your thing and stay fit too!
Pradeep is lucky in more ways than one. Sunita is a terrific cook, needless to add, a creative cook. She has no recipe book, but looks at what ingredients are available and manages. "Once in Ranikhet all she had was oil, onions, potatoes, salt, cumin, turmeric, some dals and pulses and we did not just manage, we had great meals on just that!" says Reena. Well, at Basera Sunita had a full kitchen and what a dinner she cooked for us. Fish in mustard oil, tiny prawns in some divine masala, a dry kind of mutton…but ask her for the recipe and she gives you a blank look. She doesn't remember! All she knows is if she does not cook, she gets withdrawal symptoms.
But she does it all, including setting the table. In the outdoor where there is yet another kitchen, open air. It was magical. Eating al fresco, the summer air cooling down, strong fragrance from local flowers wafting towards us, the wine going to our heads, old favourites playing non-stop on Reena´s Harman Cardon ipod dock, making us go all nostalgic.
The candles in the candelabra burnt slowly, the glow warming our hearts. Pradeep had wished us good night long since and gone to bed and we girls sat and talked and talked into the night. Not mundane, gossipy stuff but about mountains and the sea, animals, nature, the rains, flowers and trees. About travels and family and good friends. About our life experiences and how they had shaped us.
It's moments like these which reinstate your faith in life and make you realise how fortunate you are to have the things you do. Good friends make living fine.