STARTERS
STARTERS

Titbits and tasty morsels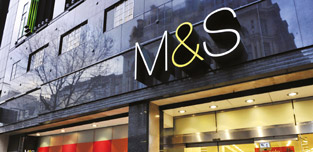 Chicken Tikka Masala, N' importe Qui?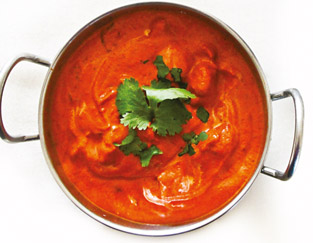 In 2005, the then president of France Jacques Chirac famously said at an international meeting, "One cannot trust people whose cuisine is so bad." In this context, he was referring to the food from the land of Queen Elizabeth II. At the time, many agreed with him as for years British food was considered boring and bland. However, true food connoisseurs know there are many facets to the cuisine, flavours that are anything but uninteresting.
Hence, it comes as little surprise to know that Chirac's country has largely embraced a British invented delight that is of Indian origin. Chicken Tikka Masala, the deliciously creamy dish has become the top-selling, ready meal in Paris, as revealed recently by Marks & Spencer. Their flagship food court in Beaugrendle, close to the Eiffel Tower, sells around 70,000 takeaway boxes each year, making the dish grow in popularity. Sounds like sweet victory for the British, who are now planning to export more food to the culinary capital of the world. Should we suggest the elegant and mild Earl Grey tea to seduce the French next? Till then, Chicken Masala, anyone?
---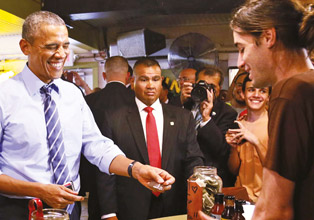 Obama Gets Rejected
Don't get your excitement levels up; we are only talking about the president's credit card here. While announcing a government plan to tighten security for debit cards at the Consumer Financial Protection Bureau, Obama narrated how he, too, like the common man, had recently gone through the perils of having his credit card rejected.
The incident took place when he was attending the United Nations General Assembly and to take a respite from all the tension, the first lady and he ventured into a restaurant in Lower Manhattan. Estela, that has American food with European influences, served Obama Endive Salad and Burrata with Salsa Verde, and Salted Cod and Potato Croquettes. When the bill came, the president proceeded to pay it through his credit card only to be informed that it had been rejected. On most occasions, Obama is known to settle his bills by cash, thus limiting his use of plastic. With an estimated 100 million people having been affected by security breaches in the past year concerning identity thefts, the bank assumed there was some fraud involved and hence, the incident. Luckily, the first lady came to the rescue and the payment was made. Hey, it could happen to anyone, president or common man!
---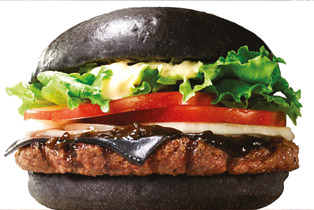 It's a Weird World Out There
Baum + Whiteman, international food and restaurant consultants predict dining prophecies for the coming year. And continuing with the tradition, they forecasted the rise of technology, oysters, neurogastronomy and more. What caught our attention though was the increase in the popularity of weird food. When we say weird, we don't mean experimental and innovative dishes that are a break from the usual. Read on.
You run out of the room when you see a cockroach or a cricket, but this year they are going to be the rage as billions of people around the world are consuming insects as a source of protein in daily life. Add to it, the growing popularity of the 'pestaurant' concept; where special pop-up events take place around the world in countries like UK, South Africa, France and Australia. These pop-ups have challenged diners to try tucking into barbecued mealworms, roasted crickets and pigeon and mealworm burgers amongst a wide range of other 'insecty' delights. Cashing in on the growing demand, the Audubon Insectarium in New Orleans had a bug feast where you could eat wax worms dipped in chocolate. It also has a Tiny Termite Café in its vicinity for frequent eaters to feed their bug appetite.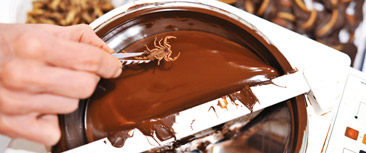 While you are feasting on the insects, you could try the absurd with pie-flavoured liqueur. Piehole is a Canadian whisky that comes in three distinct flavours namely Apple Pie, Cherry Pie and Pecan Pie. Now if you are one of those who enjoys dessert more than drinks, then there is the wide range of ice-creams that have bizarre written all over them. Tired of flavours like mango, strawberry or chocolate, try the beer, wine or crocodile-flavoured ones. With a range of seven distinct beer ice-creams, the Frozen Pints has an alcoholic level from 1% to 3.2%. If you would rather have wine, then Mercer's Dairy in New York has been making ice-cream with a hint of it. So order yourself a Cherry Merlot or Chocolate Cabernet and enjoy its 5% alcohol level. Though, a few daredevils would rather choose the Philippine Crocodile Ice-cream. In the past, flavours such as Cow Tongue and Octopus have created a sensation in Japan, a country that might just take the crown for bizarre food. Recently, they relaunched the Kuro Burger – a black overkill with black buns blackened with squid ink and bamboo charcoal with black cheese.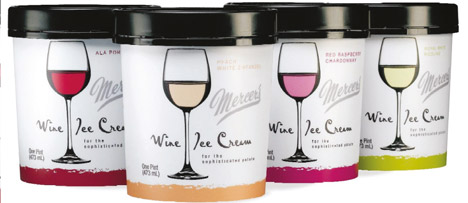 And now is the best time to try weed. Or so thinks a US company named Podey Pizza that has created a special pizza topping sauce that contains 'medical cannabis'. All in the name of 'health'! Similarly, a Dutch diner created a cannabis dip, which you can enjoy with your chips.
As things get too freaky to digest, we wonder what's next in store. The only person too happy will be Bizarre Food with Andrew Zimmern's host who has, for years, been eating weird and advocating it, too. Finally, he will have company!
---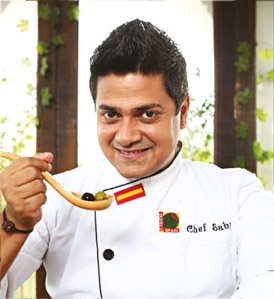 Olives for a Taste of Spain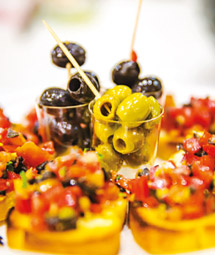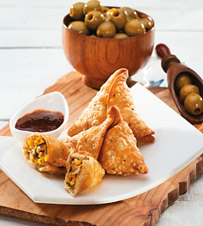 It was the Spanish colonists who brought the ancient fruit to the Americas from where it spread to other countries and today is one of the most extensively cultivated food crops in the world. 95% of the production belongs with the Mediterranean region and Spain leads in the table olive sector. Now you would be well aware of the Mediterranean diet and its wide benefits in a wholesome lifestyle and healthy outcome. Nuts, cereal, vegetables, beans, pulses, fruit, bread and rice, etc. and a soothing glass of wine, if we might add, is the way to go for a food lover with a mind on the health factor. Thus, you have olives from Spain to enhance the diet and none other than the handsome Chef Sabyasachi Gorai to serve it to you on a platter.
The Ambassador of Olives from Spain, Best Chef of India awardee and chef behind the Olive Qutub and Olive Beach among other restaurants, Chef Saby as he is fondly known, has put together 10 delightful recipes of both a continental and desi flavour using affordable ingredients and simple methods. Care for some spice? The Bhoot Jolakia & Pimento Olive Salsa is for you. Something on the lighter side? The Millet & Roasted Spanish Olives Salad is a must-try. Or go real Indian with the Punjabi Olive Samosa. Making it yummier, they say, with olives from Spain. And so it is. Check out some recipes on pages 18 and 20.
---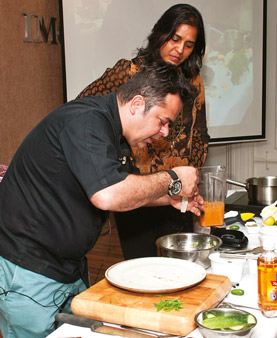 A Spirited Afternoon
Recently, the ladies wing of the Indian Merchants Chamber was in for a treat when they hosted a cookout specially for members. An afternoon with the vivacious and multi-talented Farzana Contractor, in conversation with celebrity chef Vicky Ratnani.
Chef Vicky has helmed the kitchens of establishments like Aurus and Nido. After hosting shows like the popular Gourmet Central and Vicky Goes Veg, he has even written a recipe book, among others. Giving cooking demonstrations is nothing new for Chef. However, he had Farzana Contactor, editor-publisher of UpperCrust taking the lead this time. Being a passionate food and travel photographer and the curator of the UpperCrust Food and Wine Show, the power woman brought ample energy to the event. After an animated talk between the two and the audience, Chef Ratnani got straight to business. First came the appetising Cucumber Radish and Tendli Carpaccio with Red Pepper Pesto that was an apt vegetarian version of carpaccio. Then followed the unusual Green Paella with a healthy mix of vegetables and risotto rice. Last but not least, the tempting Pyramids of Bounty, which had pieces of the chocolate bar wrapped in wonton wrappers and served with peanut honey cream. Each dish unique, made with extra care and many timely tips for the women of IMC to take back home.
---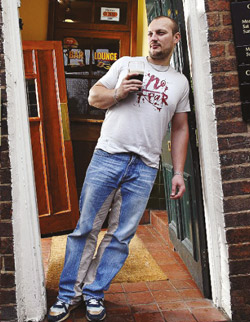 Welcome to the Drunkest Pub
The hottest pub in Staffordshire reminds us of There was a Crooked Man… the nursery rhyme quite popular with kids at one time. And his 'crooked house' could very well be this one. Take a look at Britain's Drunkest Pub. Having a 4 ft. slope, the Crooked House has one end significantly lower than the other causing small items from pint glasses to coins to roll up and down the bar.
Unsettling for some, folks find it hard to believe that the tavern built in 1765 wasn't actually designed this way. The mining that was conducted during the 1800s caused subsidence and gave the mighty giant its irregular look. In the 1940s, the house was condemned unsafe and it remained so until the building was rescued by Wolverhampton and Dudley Breweries. They reinforced it with supporting buttresses and girders to make it safe. It has now turned into a tourist attraction gaining visitors from around the world to check out its quirky look and get a firsthand feel of the crooked aura in the house. If you do visit it someday and feel a little dizzy, remember, it's not the booze you blame!!
---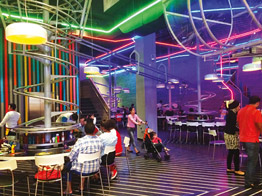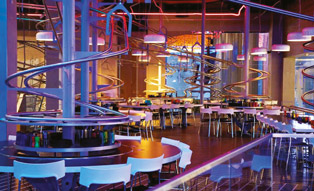 Coasting Food at High Speed
In recent years, the restaurant business has experimented a lot. That may also be a reason for the boom in the industry. From wacky to the sober, simple to the complicated, restaurants are trying novelty to gain the attention of the spending customer. So say hello to the world's largest roller coaster inspired restaurant that opened recently in Abu Dhabi. Rogo's is relatively large at 1400 sq. ft. with 30 individual roller coaster tracks that form a unique silent delivery system. A visit to the 360-seater casual dining restaurant ensures that you place your orders on tablets, sit back and watch as your food zips from the kitchen to your table on a specially designed roller coaster performing gravity defying acts.
Spaced out on two floors, this high tech eatery serves a mix of American, European as well as Asian cuisine. Located at Yas Mall, signature dishes here range from the Classic Beef Lasagne, which has home-made ragu sauce stirred with ground beef, layered with béchamel and topped with Cheddar cheese to the Tornado Burger that offers a choice of 13 different toppings and a multitude of combinations. FYI, other roller coaster restaurants can be found at Nuremberg, Hamburg, Dresden, Kuwait and Sochi. What are you waiting for? Remember, life is a roller coaster, and you just gotta ride it.
---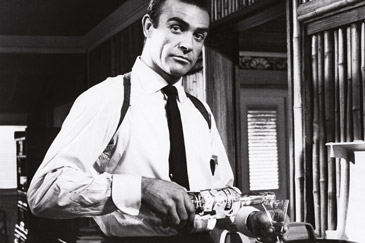 Shaken, Not Stirred
"I would like a medium vodka dry martini – with a slice of lemon peel. Shaken and not stirred please. I would prefer Russian or Polish vodka," is the famous dialogue from Ian Fleming's novel Dr No. However, it was the inimitable Sean Connery, who first uttered the celebrated 'shaken, not stirred' line in Goldfinger and helped martini make a roaring comeback. The vodka martini and James Bond have a truly unique relation. For years since, in almost every Bond movie, Agent 007 has had his favourite drink. However, in 2012, when purists saw Daniel Craig clutch a bottle of Heineken in the movie Skyfall, they cried sacrilege. Known for his exclusive taste in cars and drinks, most fans felt betrayed as James held a lager beer instead of his usual drink of choice.
In November 2015, news comes in that Daniel Craig is returning as the British Secret Service agent in Spectre, the 24th Bond film. Not wanting to shock fans again, the producers of the film have signed a multi-million pound contract with Polish vodka brand Belvedere. To mark the sponsorship, Belvedere will soon release two custom-made, limited edition bottles to celebrate the heritage of Bond. On that note, let us as well raise a toast to the 'vodkatini' and its comeback.
---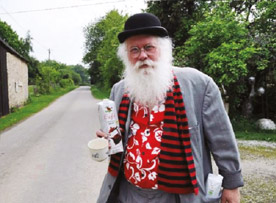 Fragrant Flatulence
What did you gift your beloved this Valentine's Day? Roses, chocolates, the usual… Whatever it may be, we are sure you didn't think of this one-of-a-kind present that will beat all else! Pills to turn those obnoxious fumes emitted from the body into fragrant gases that will never point to the culprit. Bizarre, ain't it!
Septuagenarian artist Christian Poincheval decided one "smelly" dinner that he would invent pills that would counteract the nasty smell that flatulence carries, which he has flavoured with ginger. Made of bovine based gelatin, certified Kosher and EU Halal, they are retailed at Euro 19.9; and the ad for the product reads, 'Say it with love, flavour your farts with ginger'. Log onto http://www.pilulepet.com/en/ and move one step closer to the sweet smell of flatulence.
---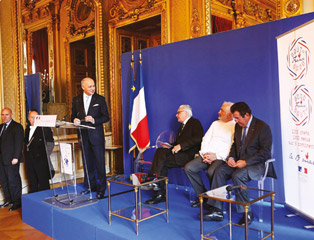 The Good France Project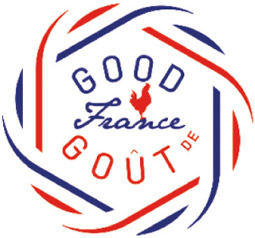 At the beginning of the New Year, the Goût de France/Good France project was launched by Mr Laurent Fabius, French Minister for Foreign Affairs and International Development, along with Chef Alain Ducasse. The project was on a massive level, one that included celebrating French gastronomy worldwide with 1300 chefs serving a French-style dinner on March 19th across five continents.
A committee of international chefs, led by world-renowned, 3-Michelin-starred Chef Ducasse-selected restaurants that would prepare food, a representation of French fare. So one could anticipate a traditional apéritif, appetisers, fish, meat or poultry course, cheese, chocolate dessert, wines and liqueur to frame the menu. 48 Indian restaurants are taking part in the project, namely Frangipani, Olive Bar & Kitchen, The Sassy Spoon, The Zodiac Grill and others from Bombay. La Cucina, Calcutta, Le Cirque, New Delhi, Le Jardin, Bangalore and many more are amongst restaurants that are also participating. While the gastronomic meal of the French has been on UNESCO's list of the World's Intangible Cultural Heritage since 2010, this project gives it a wider exposure, allowing varied chefs as well as diners to celebrate French cuisine worldwide, authentically. To know more, you could visit the official website at www.goodfrance.com and choose a restaurant of your choice. 19th March doesn't seem far, so hurry. Bon Appétit, we say!
---