Marryam H Reshii


15 Heart-stopping Moments in

Delhi´s Culinary History
15 years gone by, and how! As we celebrate this wondrous occasion in the life of UpperCrust, we highlight the delicious culinary milestones in the capital along the same timeline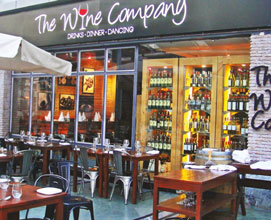 Wine Drinking Matures
Ask a Delhiite what his favourite tipple is, and he'll evince surprise that there is indeed any beverage other than Scotch. So Ashish Kapur, Ajay Saini and Joydeep Singh knew that they were flying in the face of conventional wisdom when they set up The Wine Company in Cyber Hub, Gurgaon. It is a restaurant with a section in the midst of it that is a wine 'store' where you choose your bottle, pay ridiculously low prices and consume it with your food in the restaurant. To their astonishment, they sell over 100 bottles every day! There's obviously a huge market who wants to educate themselves about wine, drink it at prices that won't break the bank and keep an informal diary about the labels they have tried. The food at The Wine Company is amorphous western, the better to go with the wines. Needless to say, the New and Old World are both equally represented. The partners are heartened to note that the provenance of the wine is not as important as the grape variety, with Sauvignon Blanc and Cabernet Sauvignon the two most popular varieties ordered.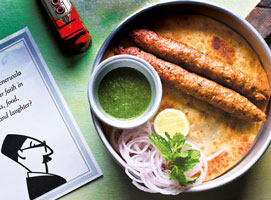 Standalones Stand Tall
At one time, 5-star hotels had cachet and standalone restaurants didn't. If you wanted to impress your guests, you would take them to a 5-star hotel; if you wanted a traditional North Indian meal, you'd go to a standalone restaurant. The game has been changing over the last 15 years so insidiously that it is only now that its full impact can be felt: standalone restaurants have been imbued with cachet. Look at Indigo, Sodabottleopenerwala, Zerzura, Olive, Tres and Café Diva for starters and you'll see the transformation of the humble standalone into temples of cuisine with a cool quotient. Today, the Delhi diner would not go to a hotel to make an impression, but to enjoy a certain cuisine or restaurant that happens to be in a hotel. Also, whereas formerly, all hotels were by definition 5-star, today there is a gradation, where the Comfort Inns and the Ginger Hotels are clear that they are not 5-star! The other factor was the luxury tax that hotels just had to add to their bill. Today, the standalone restaurant can afford to have prices that are on a par with the hotels, the same customer base and the same food and wine.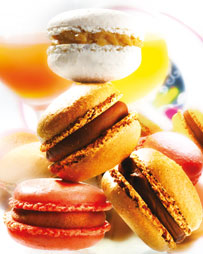 Food Courts Galore
When Eatopia opened its doors in 2001, it was India's very first food court! In the 15 years since that time, the word food court has been vilified beyond belief and made into a travesty. Eatopia itself had full control of all the stalls, considering that they were all run by Old World Hospitality, who runs all the food and beverage operations in India Habitat Centre. Since then, the concept of a food court has been hijacked to bring in the lowest bidder in an attempt to get rich quick. In the last two years, first Epicuria in Nehru Place, then Cyber Hub in Gurgaon and now My Square in Select Citywalk Mall have seen the rise of food courts version 2.0. All have been hugely popular. Epicuria wins with its mix of food court and restaurants, cafés and pubs. Cyber Hub is situated in an office district and has been designed like a Singaporean complex. And the promoters of Select Citywalk have spent months putting together a mix of restaurants, chaat stalls, idli and dosa corners, vegetarian eateries, etc, all comprising well-known names that have, nevertheless, never been associated with a food court before.
Home Cooks Delight
Once upon a time, home cooks were just that: housewives who cooked the family meal at home. When you wanted to eat a certain cuisine, you'd go out to a restaurant. Or ask for home delivery from a restaurant. Today, the line has blurred, and how! Housewives like Safia Moin and her daughter Sadia provide the chatterati with shammi kebabs, biryani and kheema, while Shibli Anis of Delhi 6, a Mughlai takeaway, has been described by a WAG as a restaurateur without a restaurant. Anis uploads his daily menu online and delivers all over Delhi, as does the mother-daughter duo of Safia and Sadia. There is a huge advantage to this system. You can maintain a small, tightly-scripted menu without the necessity to add crowd-pleasers like butter chicken and chilli chicken in a Muslim home-style menu, so you retain the purity of your cuisine. You can cater to as many or as few orders as you are comfortable with, even shutting shop for a few days if the need arises. And you can provide your customers with ready-to-fry shammis that can be frozen and used over a few weeks. Catch a restaurant being able to do anything like that!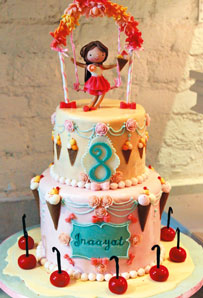 The Rise of the Home Baker
Two or three decades ago, there were a small handful of pastry shops in Delhi. So it is surprising that the number has not grown all that much in all this time. The reason is not far to seek: the rise of the home baker. Most home bakers have a specialisation. Kulpreet Walia of Simply Delicious is famous for her confections for those with special needs. So gluten-free breads, sugar-free cakes and low-fat cakes form the majority of orders from her kitchen in Janakpuri. While Avanti Mathur is well-known for her Salted Pistachio Chocolate Crunchies, Tanya Gupta of Whisk a Wish makes a Wholewheat Carrot Cake and has invented a Mawa Mithai Cake, while Mandakini Gupta has become virtually synonymous with her Lemon Poppy Seed Cake. Suhashini Sood of Sucre does a range of fruit-based cakes, but her fudgy brownies and light, crisp biscotti have catapulted her into the stratosphere. Sugar Blossoms is at the top of the pops right now, mainly because of the fancy decorative work that is possible on such cakes, so Kajal Karni Bajaj can fulfil your wildest imaginations, be it a forest with animals as a theme for a 5 kg cake or a cityscape, complete with buildings, water bodies and human figures!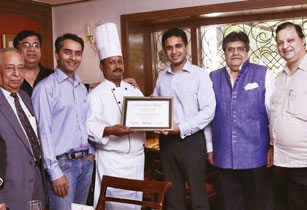 Food Lovers Unite
The Facebook gangs actually started out fairly simply. A gentleman with no specific food background, put together a fairly innocuous group called Gourmet Planet in 2010. He could not possibly have foretold what a stampede would follow. In a matter of months, the next food group called Delhi Gourmet Club started operations. Then, it was the turn of Eat Treat. Gurgaon Foodies, Indian Food Freak, Eat Lo, Food Talk India, Chowder Singh, Sikandalous Cuisine and many more. While there are many overlaps between some groups, it is a safe bet that every Delhiite with a Facebook account is a member of at least two groups. Sikandalous Cuisine (run by someone whose surname is Sikand, hence the name) is a site for original recipes; Eat Treat is a go-to resource when you're looking for a restaurant to take foreign buyers for dinner; source a supply of quinoa and/or basil seeds or purchase an espresso machine. Chowder Singh, run by a restaurateur, focuses only on street food of India; Delhi Gourmet Club hosts group events a couple of times a month at the best restaurants. In the best traditions of rather aggressive Delhi, there is a simmering discord between all groups!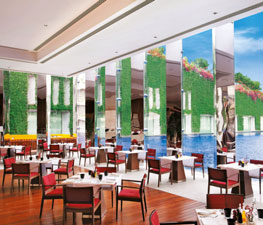 Sushi, now Commonplace
Delhi is sneeringly referred to as the Land of Butter Chicken. So when The Oberoi New Delhi was planning threesixty° in 2004, it wanted a sushi counter (the first outside a Japanese restaurant) but didn't feel the need of placing it prominently, so it was promptly plonked behind the bar, where it languishes 10 years later. However, in one of those tricks that fate plays, it was the sushi counter that catapulted the restaurant into prominence. Delhi's army of restaurateurs and caterers are never slow to jump onto the bandwagon, so today, every restaurant serving South East Asian food, and even some that don't, serve their version of sushi. There is a vast chasm between the offerings at Megu, East, Wasabi and threesixtyone° – the top Japanese restaurants – and what passes for sushi at a catered party to celebrate the launch of some health club. However, the point to note is that sushi is now fairly commonplace and formerly card-carrying butter chicken eaters don't baulk at raw fish. Not only that, even standalone restaurants serving Japanese food now take it for granted that their customer is familiar with terms like chirashi and gunjan maki.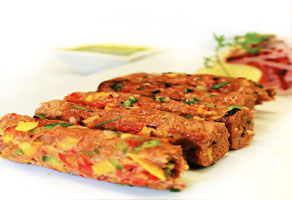 Ready Meats and More
Remember the time when the butcher would sell only lamb and chicken, cut right in front of your eyes? Well, he still does, but that has now become a mere fraction of his total sales. The rest is made up by dressed and marinated meats, ready-to-cook fish that has been sliced, filleted and smeared with thai basil paste or lemon coriander. And that doesn't take into account the seekh kebabs, shammi kebabs, chicken lollipops, chicken tikkas and chicken salami. The best-known of these are Green Chick Chop, Fresh Meat Co. and Empire Meat Shop. Because Fresh Meat Co. is the venture of a former restaurateur, it is a user-friendly store that stocks all manner of sauces, condiments and spice blends, in addition to meats, processed meats and ready-to-cook poultry, meats and seafood. Completely different from the European-style delicatessen that sells breads, cakes and processed meats, it was inevitable that desi delicatessens would find their place in the sun, thanks to double incomes and paucity of time in the kitchen. The best part about them is that they deliver to your doorstep. Now that's something that no high net-worth individual in Milan or Manchester would be able to aspire to.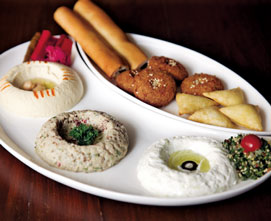 Multi-Cuisine Mania
At the start of this millennium, a survey was done by a leading newspaper to determine the cuisine/s that Delhi dined out on. It was found that for every two times, one time would definitely be North Indian and the other would be a toss-up between Chinese or Italian, with Chinese getting a 70% chance from the remaining percentage. Twice every week was the maximum that a family dined out. That may well have been in another era, because tastes have changed, and how! First of all, the concept of family dining is as outdated as the dinosaur; second, the younger generation (younger than 35) treat North Indian food as a pariah. In fact, looking at the restaurants that have been launched in the last five years, North Indian is shockingly low – cafés, Lebanese, South East Asian, Mughlai, Arabic and North African, multi-cuisine, Italian, Korean, French, Manipuri, Naga, Chettinad, Japanese, Coastal Indian, pizzerias and coffee bars – the capital appears to have left the rest of the country far behind. One explanation could possibly be the opening up of the city (and the two satellite towns of Gurgaon and Noida) to people from the rest of the country. And the rest is history.
The Foodie Market Jumble
The emergence of foodie markets didn't happen overnight. In fact, it was happenstance that Khan Market became so full of restaurants! Local boutique brands, general stores that cater to diplomats and restaurants are what work in Khan Market. The result is that in one of the smallest markets in Delhi – certainly in South Delhi – there are around 25 restaurants, bars and cafés. The downside of this is that parking is as difficult during dinner time as it is during the rest of the day. And that is what it has in common with the other of Delhi's restaurant-centric markets – Greater Kailash N Block Market and Hauz Khas Village: round-the-clock parking problems. Each of these markets has a dramatically different character. Khan Market and Greater Kailash N Block Markets are genteel and have a preponderance of shoppers; Hauz Khas Village has 13th century monuments from pre-Mughal times, a waterbody and a park nearby, while the Village itself is private land, held by the Jat families that have lived there for ages. They are the ones who let out rooms and halls that have become night clubs, bistros, tea rooms, South Indian restaurants, Manipuri eateries and night clubs all cheek by jowl in one glorious jumble.
Revolutionised Catering
The biggest game changer has been the metamorphosis in the catering business. Varun Tuli of Food Inc has a list of chaat sellers from Haridwar, Varanasi and Calcutta; paratha makers from Agra, cheela makers from Jaipur; and mithai makers from tiny corners of the country as well as purveyors of the most obscure dishes that few city-dwellers would have heard of. Tuli's clients insist on serving regional Indian food, but hardly anything is the plain vanilla type. For instance, instead of just one sort of nihari, there is likely to be a nihari of trotters, one of brain, and a third of shank meat. The most confounding is the predilection that the glitterati have for humble grains like bajra (pearl millet). If Tuli is to be believed, his guests cannot get enough bajra rotis and bajra khichri. Bajra rotis are thick and taste of the countryside, but that doesn't seem to put off dainty diners, all dressed in wedding finery. Nobody asks for standard issue orders like black dal – it is the exploration of regional Indian food that everyone seems to want, and the further the corner it comes from and the more bucolic it tastes, the better.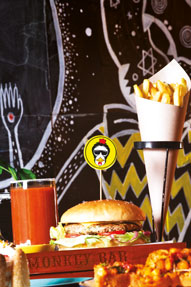 Beef is Gaining Ground
Ask anyone who has been to Delhi a decade ago what they remember of the dining scene and the word chicken will crop up sooner or later. In the public mind, the national bird of Delhi is tandoori chicken and nobody will quibble with that. However, in the last few years, beef is gaining ground in popularity. There have, of course, always been nihari and paya stalls all over Old Delhi where you can stand by the side of the road and fill yourself up for less than Rs 50. Today, catered wedding parties ask for it – and that is truly a measure of how mainstream it has become. Fatburger, an American chain, serves three kinds of beef patties in their fast food burgers, all 5-star diners feature burgers with the real thing, with Angus and even Kobe on offer in burgers, Smokey's exalts beef not only in its burgers but also in its steaks, Fork You, Chilis and Johnny Rockets, Hard Rock Café and Monkey Bar all have burgers and other dishes that are made with beef and that do very well. Medium Well Done in Gurgaon have gone a step further and named their entire eatery after a single ingredient. Nearby, Holy Smoke specialises in sliders and steaks. The bar is being raised.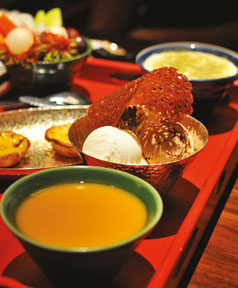 China Kitchen, the Defining Factor
Chinese food was always considered an offshoot of Indian food in Delhi. Perhaps it was the familiarity factor. After all, most of us have grown up with Chinese restaurants as part of the city's landscape. However, since Delhi has never been blessed with as many Chinese settlers as, say, Mumbai was, the joys of home-style Cantonese food has always eluded us. In the 1970s, when even the modest Chinese population began to migrate, authenticity tanked southwards. It was only in the last 15 years that a new breed of Chinese restaurants has come into existence. Chief among them is China Kitchen in Hyatt Regency Delhi. The secret was in the settings. For the first time ever, there were no red dragon motifs in the décor. There was, however, plenty of tradition: pottery bowls and plates, glazed terracotta jars adorned with whole rolls of cinnamon, three feet in length. There is a roast duck oven that was made in situ by an oven maker who travelled all the way from Beijing! With the level of expertise that was put into the making of the restaurant and its menu, China Kitchen was the defining moment for Chinese food.
Food Festivals
When hotels have food festivals, some of them reach stratospheric levels of popularity, which is when one is tempted to find out more details. Recently, The Claridges had a festival of dhaba food in its iconic restaurant, Dhaba. It was masterminded by Sweety Singh, the owner of a dhaba (a real one!) on Asaf Ali Road. Begum Kulsum, consultant with the ITC, is a housewife, albeit one of royal descent. The catered banquets she does for the Welcomgroup, as well as the food festivals where she recreates the royal menus of her extended family in Hyderabad are one of a kind, but could never be replicated by a commercial cook. Food writer Osama Jalali and his mother Nazish Jalali put together a hugely popular festival of food from Rampur where Nazish hails from and Shahjehananad where she was married. And another food writer, Anoothi Vishal, has done several festivals in hotels that showcase the food of her community: the Kayasths. Trident Gurgaon held a festival of Lucknowi food where the mastermind was a unani doctor! Izzat Husain has, in the course of his medical practice, studied the benefits of ingredients commonly found in North Indian kitchens and his festival was a triumph of gastronomy, Lucknowi delicacies and healthy eating.
Home-style Training
Finally, the one trend that has just started and is slated to become the way forward in the future is the training of hotel chefs by housewives, caterers and dhaba owners. The Oberoi Group initiated what is a path-breaking encounter between all the chefs in all the Indian kitchens across the hotels in every part of the country and hand-picked experts who have never had a day's training in a commercial kitchen. The mother-daughter combine of Mumtaz and Parveen Khan from Hyderabad taught 32 trained chefs how to prepare a dozen dishes. It was the same for Lucknow, Punjab and Old Delhi experts imparting their skills to an army of kitchen professionals. In a first interaction of its kind, a hotel chain trained its chefs to cook food that did not have the hallmarks of impersonal hotel food, but incorporated something of the warmth of home food! It is a revolutionary idea, especially as the Oberoi Group is already starting to have anonymous audits. The objective of the audits will be to see how home-style the dishes are. It is sure to change the way Indian food tastes in 5-star hotel kitchens forever.