Cocktails to Warm the Soul
Heard of warm cocktails? Wink, the city's well-entrenched bar at Vivanta by Taj – President Mumbai showed us what they mean with a quirky selection put together exclusively for UpperCrust; and the recipes for you to play bartender at your next do
Text: Lyle Michael
Photographs: Vijay Barathe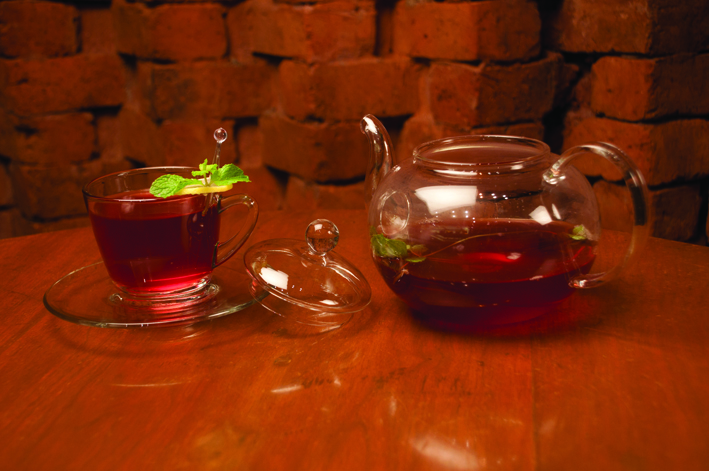 German Affair, Grand Maester, Dr Dram, Rasam Mary, Sweet Dream, Jack Toddy… spend the monsoons with the six of them and you would see why these cocktails defy tradition and work to warm you up this season. Within the cutting-edge space that is second home to many of South Bombay's "tipplers", a neat array curated specially for UpperCrust by Bar Supervisor Vishal Puthran along with several global consultants presents itself and plays to
the curious mind within each of us, cocktail lovers.
As Vishal introduces the drinks one by one, he suggests the decorative Grand Maester for the sore throat that is plaguing us as a soothing remedy. Served from a glass kettle, the gin concoction offers honey, mint and cranberry that seems to work. With this, you get the gist of the warm cocktail concept brewing at Wink. Behind the bar here for four and a half years now, Vishal couldn't be happier than with this display and shares how Taj has always been home for him – the commerce graduate and Taj trainee who set sail on cruise liners, too, only to return to the hotel group and stay. "Mixology is what I knew I would do, it takes time and training and exposure gets you there. Of course the support of my team, take Raji, a trusted bartender here, goes a long way as well," says the pleasant supervisor.
So indulge in a Riesling affair German-style then, with mild star anise to tease, or the 'doctor's orders', with Drambuie, espresso, whipped cream and a cherry to top it off. Another sweet indulgence comes in a Cointreau mix with hot chocolate while the heady rasam and tequila blend, with wasabi, mind you, is just the opposite. Now while the Grand Maester would be Vishal's favourite, the premium Gentleman Jack with apple juice, ginger and pepper is equally interesting.Get down to it then, whip up them cocktails and soothe the soul.
Grand Maester
Ingredients
45 ml gin
150 ml cranberry juice
30 ml honey water
10-15 mint leaves
Method
Heat all the ingredients and pour it in a tea cup with a shot of gin. Garnish it with a slice of lime and a mint sprig.
Jack Toddy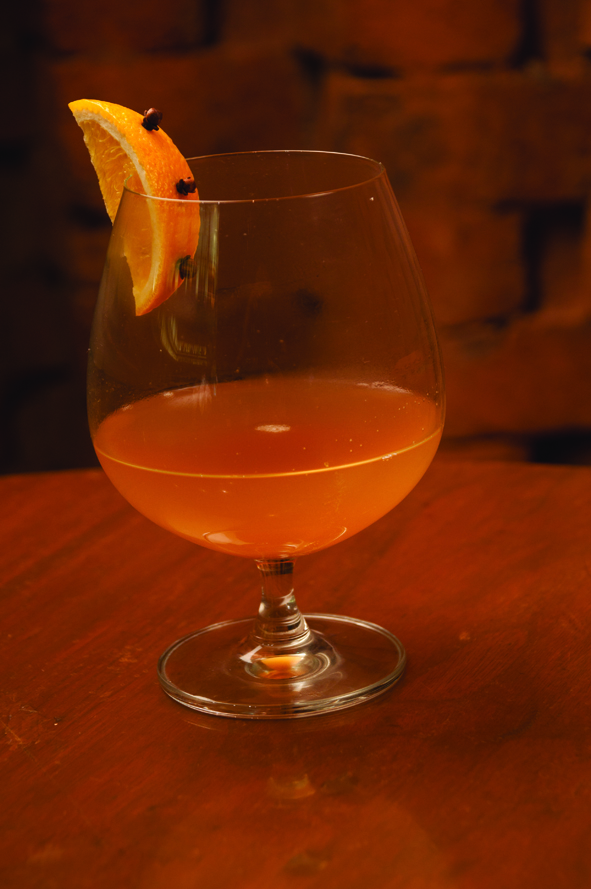 Ingredients
45 ml Gentleman Jack
15 ml honey water
150 ml apple juice
15 peppercorns
3 slices ginger
Method
Heat all the ingredients and pour it in a brandy balloon glass with a shot of Gentleman Jack. Garnish it with a wedge of orange and cloves.
Sweet Dream
Ingredients
20 ml Pisco
30 ml Cointreau
120 ml hot chocolate
Method
Flame Pisco and Cointreau together and pour it in a coffee cup with hot chocolate. Serve it with butter cookies on the side.
Rasam Mary
Ingredients
40 ml tequila
1 bar spoon wasabi paste
10 ml lime juice
Method
Add wasabi paste, lime juice and salt in hot rasam and stir it with a shot of tequila. Garnish it with coriander leaves.
Dr Dram
Ingredients
30 ml Drambuie
120 ml espresso
10 ml simple syrup
Method
Add Drambuie and simple syrup into the espresso, layer it with whipped cream and garnish it with stem cherry and brown sugar.

German Affair
Ingredients
150 ml Riesling wine
4 cardamom pods
15 ml honey water
Method
Heat all the ingredients and fine-
strain it in a wine glass. Garnish it with an orchid.