Priya Bala


15 Reasons Foodies Love Bangalore
Time for celebrations. UpperCrust's 15-year milestone is the perfect time to raise a toast to all the foodie high points of Bangalore – from ace chefs to iconic restaurants and signature South Indian classics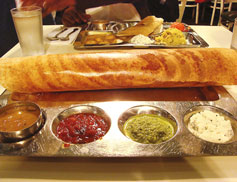 The Much-loved Masala Dosa
This South Indian staple is comfort food, any-time snack and most-loved breakfast rolled into one. Not surprisingly, it makes it to the coveted global lists of 'things to eat before you die'. Bangalore can, with justification, claim as its own this dish that is so special and yet so simple. A lightly fermented batter of rice and urad dal is spread thin on a hot tawa, cooked to a crisp and a spoonful of potato masala slapped on. Hot and golden, it's served rolled up, folded into a triangle or an impressive cone, accompanied by coconut chutney and spicy sambar. Masala dosa fans in Bangalore can debate endlessly about which South Indian eatery serves the best. Frontrunners include MTR, Vidyarthi Bhavan with its long history and Janatha Hotel. Our vote goes to CTR, the no-frills place in Malleswaram.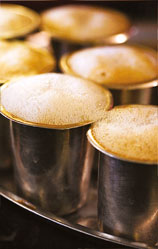 Frothy Filter Coffee
You can keep your cappuccinos, lattes and Americanos. Bangalore gets its caffeine kick from coffee brewed in a filter, the traditional way. The decoction from filters makes coffee that's 'strong as death and sweet as love' as the Turkish saying goes. You don't have to go to a swank American-style café and spend big bucks for this splendid pick-me-up. Almost every South Indian eatery and darshini puts out a fairly good cup of filter coffee, dark, fragrant and topped with frothy milk. Best of all, it usually doesn't cost more than Rs 20 for a dabra- tumbler of coffee. Some of our favourite coffee is at Adyar Ananda Bhavan. The old India Coffee House, which moved from its prime location on MG Road to a nondescript one on Church Street, also serves a uniquely Bangalore-style cup of coffee.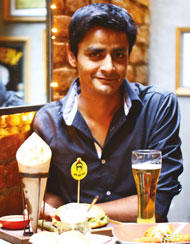 Trend-setters like Manu Chandra
He's a poster boy for the restaurant industry in India, supremely talented, with the skills and sophistication to match. Delhi may be home, but it is in Bangalore that Chef Manu Chandra first made his presence felt, creating never-before-seen food at Olive Beach. He has since moved ahead from the delicious thin crust pizza, nine-hour braised lamb shanks and Chicken Espetada. From chef to restaurateur it has been a natural curve for Manu, and he has gone on to launch and build the very popular Monkey Bar brand, which has two outlets in Bangalore and one in Delhi, plus Fatty Bao, all of which have wowed the market with their superlative offerings. With his ability to constantly surprise and delight, Manu Chandra is a trend-setter Bangalore truly celebrates.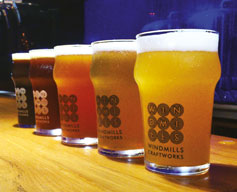 Brewpubs by the Dozen
Bangalore has always loved its beer and became India's Pub City decades ago. Now, it's the brewpub that's keeping the city's beer guzzlers happy and in high spirits. We have over a dozen of these trendy watering holes, where the beer is brewed at the back of the house, as it were. The fresh lagers and ales have a huge following and an evening at a brewpub is a very pleasant way to spend an evening here. Cool music and carefully crafted menus that pair food with the beer complete the experience. Some of the brewpubs we love to frequent are Biere Club on Lavelle Road, with its cool vibe, Toit in Indiranagar for the buzz and Windmills Craftworks in Whitefield for its style and jazz evenings.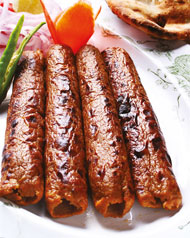 Dining in Star Style
Bangalore's 5-star hotels, from the ones that have become part of the landscape to the snazzier recent arrivals, are home to some of the best gourmet restaurants in this part of the country. Most recently, Le Cirque Club has opened at The Leela Palace. Excellent Japanese is to be had at the ITC Gardenia's Edo and Szechwan Court at The Oberoi serves elegant Chinese in an intimate setting. The new restaurants are luring diners with classy offerings, too; there is, for instance, Lantern at the Ritz Carlton making a mark with its well-crafted Dim sum. If we were, however, to pick the ones we are partial to we'd have to go back to Dum Pukht Jolly Nabobs at ITC Windsor whose Kakori Kebab and biryani are hard to beat. Karavalli at Gateway Hotel offers a similar experience with its coastal cuisine.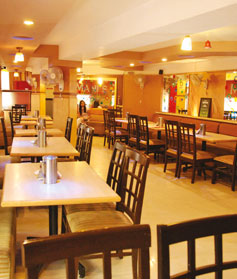 Cheap & Cheerful Meals
At one end of the scale there are the elegant, expensive restaurants with fine food and polished service. But Bangalore is also where you can eat happily on a budget. The darshinis do a splendid job, dishing up satisfying breakfasts of idli-vada, kharabhath and dosa for office-goers rushing to work. Banana leaf lunches are another great value mid-day meal for the working population and Nagarjuna has the crowds queuing up. Then, there are the biryani chains with their affordable meal-in-one offerings. Our pick is a more recent arrival, the multi-outlet Mani's Dum Biryani, for its sensible pricing and assured quality.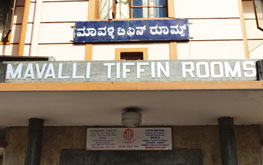 An Iconic Eatery
Mavalli Tiffin Room, MTR to everyone, is an icon amongst Bangalore's traditional eateries. Located a stone's throw from the Lalbagh garden, it has stood at the same spot since 1960. Little has changed at this restaurant since then and that's how its loyal customers like it. It is a no-nonsense tiffin room, serving vegetarian, South Indian specials that emerge from its impeccably clean kitchens. The must-try breakfast dish at MTR is the masala dosa, crisp and rich with ghee. At lunch time, there is a sumptuous thali with an array of delicious vegetable dishes. MTR's sweets are famous, too. Service may appear brusque, but is efficient and warm. A visit to MTR is an experience the visitor to Bangalore must have.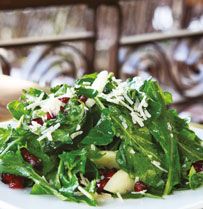 Sunny's is Special
This is a Bangalore landmark, one of the things that remain constant in this fast-changing city. It's a throwback to a quieter, gentler time, a restaurant that's both familiar and comforting. Arjun Sajnani nurtures Sunny's with a passion that has not diminished with the years. Bangaloreans have been coming here for the past two decades, often ordering and enjoying the same dishes again and again. While seasonal specials appear from time to time on the menu and new dishes are added on, the old favourites continue. No wonder then that to go to Sunny's merely means tucking into the Golden Fried Prawns and the Seerfish Anna for so many regulars. The luscious Paris Brest drives everyone to ecstasy. And did we tell you visiting stars, including Aamir Khan, always make it a point to dine here?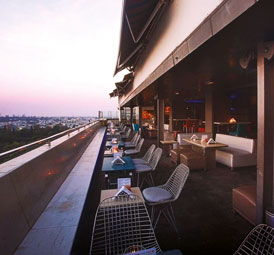 Beer & Nostalgia
Bangalore's bar scene is constantly changing. Contemporary glass-and-steel bars have come up everywhere. Highly themed and styled, they are a hit with the hip set. Still, if you want to step back into the past, there are lots of places that serve nostalgia with their beer. We love these places for their often dark, 1990s interiors, no-nonsense food and service from waiters who have been around forever. To get a taste of Bangalore's original pub culture step into Pub World on Residency Road for peanut masala and KF draft, Tavern at the Inn for its retro music and our pick, 13th Floor on MG Road, with some great service and a splendid view across the CBD and beyond.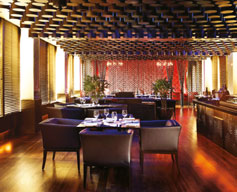 Dining Outdoors
Bangalore has many things going for it, not the least of them being the lovely weather. Neither summer, monsoon nor winter is extreme, contributing to the easygoing nature of this city. It's ideal, then, for al fresco dining almost through the year. What could be better than eating with the sun on your back and the wind in your hair! Among the outdoor restaurants in Bangalore is the excellent Grasshopper on Bannerghatta Road where Chef Himanshu Dimri serves his signature menus. Rim Naam at the Oberoi sits in an Oriental garden, surrounded by limpid pools. At Ebony, you dine on a deck with a view. Shiro's al fresco bar meanders between giant statues and waterbodies. Royal Afghan at the ITC Windsor is set by a pool. Roadhouse, the cosy pub in Indiranagar, has a windswept rooftop, as does Vapour, the microbrewery.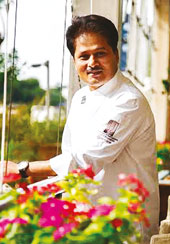 Abhijit Saha's Avant-Garde Approach
Award-winning chef and restaurateur Abhijit Saha came into his own in Bangalore, taking over as executive chef of The Park and creating the then much-talked-about Italia in the hotel. With his drive to be different and push boundaries, Abhijit is constantly exploring new territory. He became a restaurateur, creating Caperberry, a modern European restaurant leaning towards Spanish cuisine. Though it wasn't entirely a molecular gastronomy restaurant, Abhijit Saha was one of the first in India to employ avant- garde cooking techniques. He's now taken his experiments farther afield, opening Saha signature restaurant in Singapore, serving Indian with a modern twist.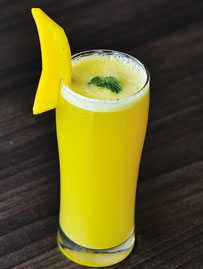 Conscious Food, Mindful Eating
Bangalore loves splurging on exotica and splash-out meals. This love of the good life is balanced by a movement that promotes food that is good for you and for the earth, too. Produce that comes from sustainable, eco-friendly farms and gardens makes its way to outlets such as Namdhari's, Fresh Earth and Healthy Buddha, the e-store. Home cooks who want organic ingredients can find everything from bleach-free jaggery, pesticide-free spinach and pickles without preservatives here. There are also 100 percent organic restaurants like Lumiere. The Higher Taste at the ISKCON Temple and Sattvam create Sattvic food.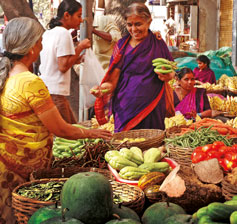 To Market, To Market
Being within easy reach of farms and gardens, Bangalore has a plenitude of quality produce. Though landlocked, it also receives daily supplies of fish and seafood from Mangalore and Cochin on the west coast. The local pork, chefs declare, is excellent. Russell Market bursts with an abundance of meat, fish of every variety and fruit and vegetables. Other well-stocked markets dot the city as well. Farms around Bangalore supply the city with asparagus, snowpeas, muskmelon and more. Cheesemakers like Father Michael keep restaurants and stores stocked with locally-made Mozzarella and Ricotta, while entrepreneurs like photographer-turned-farmer Nithin Sagi grow microgreens and edible flowers for gourmet tables.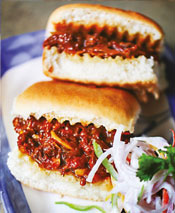 Trendy Gastropubs
Church Street Social, Monkey Bar, Fatty Bao – the gastropub is where it's at for young Bangaloreans. These restaurants – often housed in repurposed spaces – are for those who want the dining experience to be fun. They are places where they can hang out, socialise, drink pitchers of heady cocktails and tuck into food that's familiar and comforting and still exciting. So, chefs are serving up chorizo pav, baida roti and hearty bowls of Ramen with a twist or two. An easy, laidback atmosphere, great music, quirky food, friendly service and attractive pricing are what this casual dining experience is all about.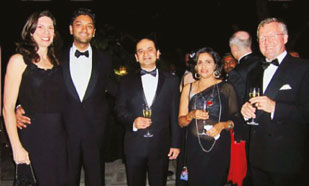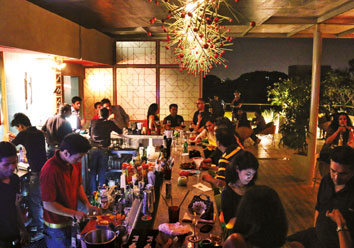 A Gourmet Club
On the last Saturday of every month, a group of passionate foodies, led by the inimitable bon vivant Stanley Pinto – who is also an UpperCrust columnist – sits down to a gourmet dinner created by one of the city's top chefs. The men must come in black tie, while the ladies have merely to look elegant. That's The Bangalore Black Tie, which indulges in six-, seven-, even 12-course meals, paired with fine wines, while engaging in animated food-centred conversations. The gourmet group also makes forays to other cities – Chennai, Goa, Bangkok, Muscat – seeking culinary delight. But Bangalore is the place this food-loving club calls home.