Hall Of Fame

50 People Who Made A Difference
In The World Of Food, Wine & Hospitality
There is a slew of enthusiastic young entrepreneurs in the food industry in many spheres of activity today, but the culinary road was paved by stalwarts in the industry, slow and steady, in the past four decades. Many of these committed giants still continue stronger than ever, though some have retired and a few reclaimed by the Maker. In addition there are those who were path-breakers in the changing world of food and drink in the last 10 years who vigourously and rigourously worked towards re-defining how we entertained ourselves in the restaurant and hospitality world.
FARZANA BEHRAM CONTRACTOR

lists extraordinary people, not just those who own restaurants and hotel chains, but also chefs, vineyard creators, liquor barons, cigar aficionados, connoisseurs of the good life, gourmets and food writers, too who have changed people's culinary attitudes, contributing towards creating a wealth of good living.
1 Captain Nair
The grand old man of the hospitality world who just turned 90! He had the power to dream and the gumption to create a 5-star hotel in wasted marshy land, far away from the hub of the city. Today you have a luxury Leela hotel or resort in all the big cities of India where presidents and prime ministers of the world opt to stay.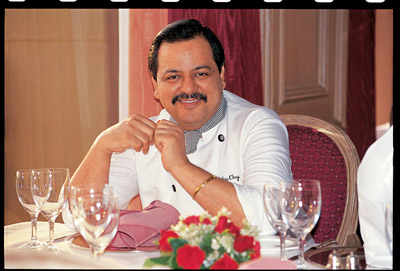 2 Chef Hemant Oberoi
The chef of chefs. Talent, cooking prowess, personality, Hemant has it all. Taj would not be Taj without Oberoi.
And no top wedding in the country would succeed without his culinary touch.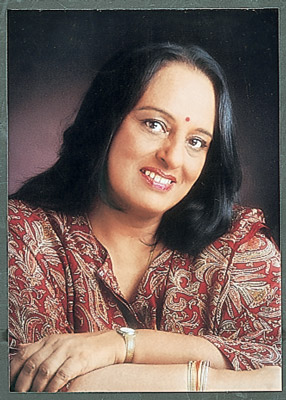 3 Camellia Panjabi
It was she, who with her foresight and deep passion for food, took the restaurants of
Taj Mahal group of hotels to great heights and set the tone for fine dining.
4 Chef Imtiaz Qureshi
This man knows Awadhi food, like no other. We are certain he can cook with his eyes shut.
In any case he doesn't ever use weights and measures, relying only on andaz.
5 Bikki Oberoi
Vir Sanghvi says it best when he says, "The reason why the Oberois are India's classiest hotel chain today is: Bikki." An apt one-sentence description of someone the industry considers a living legend.
The Vilas hotels in Jaipur, Udaipur and Agra lend furthur glory to India's prestige.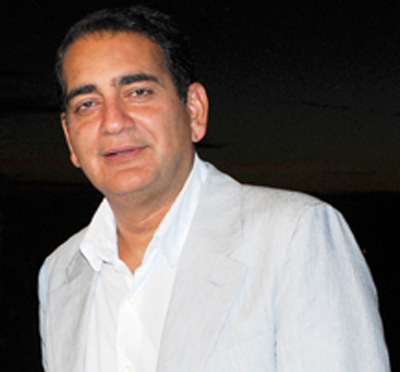 6 Sanjay Narang
Armed with a degree from Cornell University in '85, this dashing guy joined his family business and turned Ambassador Sky Chef into the largest airline caterer in the country. Adding to his basket, brands like Croissant, Birdy's, Tendulkar's, Jazz By The Bay, Dosa Diner, Eat Around The Corner and Gordon House, he now operates from the hills of Mussorie, creating unique properties like Waterstone Hotels near Sahar airport in Bombay.
7 Tanya Godrej
By moving away from manufacturing locks and soaps and steel furniture and launching Godrej Nature's Basket, this young woman earned kudos from all food lovers. It was a vision which paid off. And now you have other companies following suit!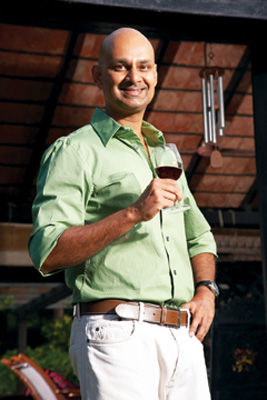 8 Rajiv Samant
He returned to India from Stanford University with an engineering degree in hand, to grow grapes in Nashik, to make decent wines that we could drink. And he succeeded! His Chenin Blanc became his hallmark, making India deaf with world applause!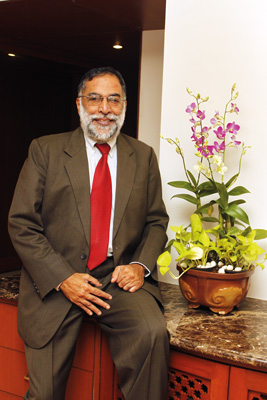 9 Vithal Kamat
For four decades, this man has been on a mission. From feeding thousands of common people, nutritious and value- for-money South Indian snacks to today, with Orchid Hotel, and heading a corporate which wants to make a difference to the sensitive eco system of the world, through responsible hospitality. Vithal Kamat's zeal to go forward remains undiminished.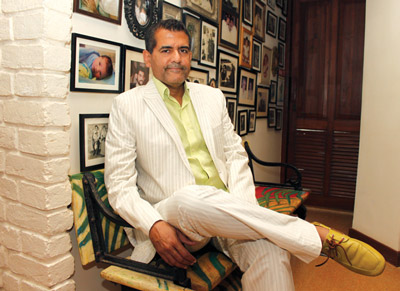 10 A D Singh
An entrepreneur with the magic touch. Considering he is not to the kitchen born, AD sure has what it takes to run successful restaurants.The ability to work hard, plan sensibly, expand successfully. His charming demeanor is his winning point.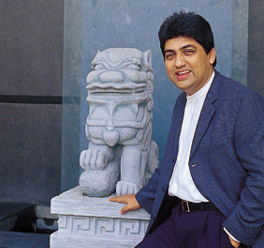 11 Anjan Chatterjee
His love for food made him quit the advertising world and set himself on a culinary journey with the opening of Only Fish in 1992. Going on to Oh! Calcutta, Sweet Bengal, Sigri, Mainland China and New World Mainland China. Today this entrepreneur has so many restaurants (50? 60? 70?), we have lost count.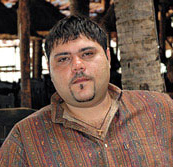 12 Riyaaz Amlani
The last decade saw the rise of stand-alone restaurants run by young, enterprising restaurateurs, crafted with the best ingredients, limitless resources and unbridled passion, Riyaaz Amlani is one of them. It started in 2001 with Mocha, where he captured the imagination of the youth with sheesa and coffee and a happy space where they could sit, chat, bond. Riyaaz today runs different establishments with varied concepts. In addition to Mocha you have Salt Water Café, Stone Water Grill and Smoke House Deli.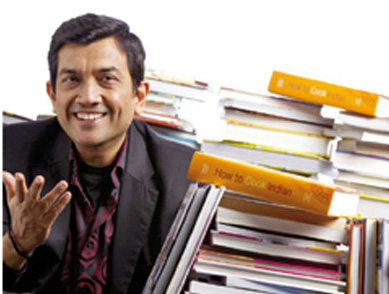 13 Chef Sanjeev Kapoor
He is the one who started it all – on TV. Had women eating out of his hands, his cookery shows were that successful. He went on to assist them further with publishing innumerable cookery books. He now has his own channel, Food Food.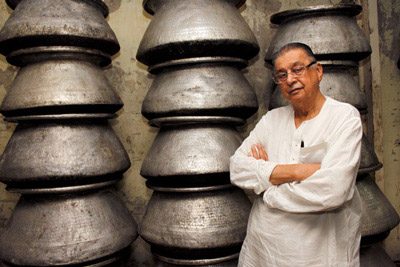 14 Jafferbhai Mansuri
Busybee gave him the title of 'Biryani King' and referred to the place from where 1000s of Delhi Darbar biryani degs emerged, as 'The Biryani Factory'.Jafferbhai is singularly responsible for the way everyone in this city took to eating biryani. Think biryani and you think Jafferbhai's biryani.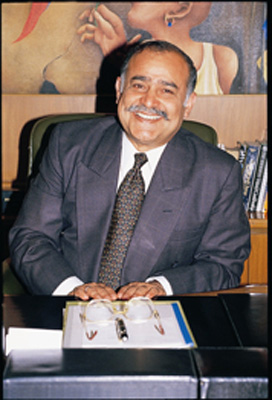 15 Habib Rehman
He possesses immaculate taste-buds and did everything in his power to place ITC hotels on the culinary map. Encouraging chefs, re-defining spaces, different cuisines, particularly the Dum Pukht…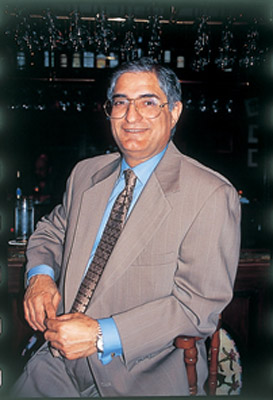 16 Anil Madhok
He was considered among the best of general managers and did indeed give of his best to the Oberoi Hotels for a quarter of a century. After which he decided to become self-employed and so started Sarovar Hotels & Resorts in 1994 as a major management company. With a pan India presence spanning across major metros and Tier II and III cities, the company has over 40 hotels in its basket. And three brands - Sarovar Premiere, Sarovar Portico and Hometel. Flourishing, indeed.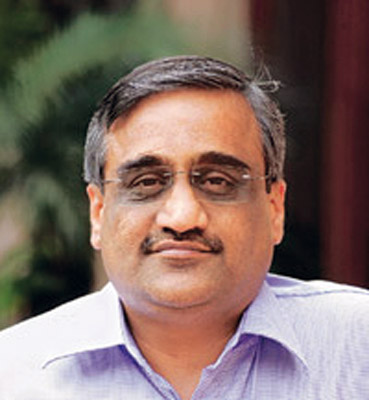 17 Kishore Biyani
He changed the way housewives shopped for their groceries; dal, chaval, sabzi. Big Bazaar created a revolution in retail marketing and life just got better for the memsahebs who did not have to turn up at the local, wet and smelly markets, to please mom-in-law, anymore. Off the rack, in aircon delight is how she started to shop for the family she loved…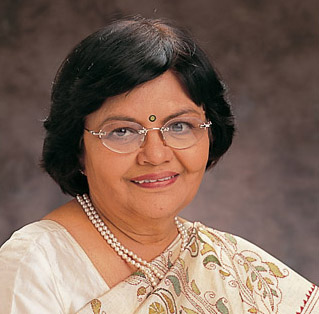 18 Tarla Dalal
The ultimate queen of the cuisines, Tarla Dalal was not just a source of inspiration for the newly wed young bride, but a saviour too. She first taught them to cook at her classes and then they took home her simple, unpretentious cookery books to win the hearts of their extended and traditional families. She remains the only best selling cookery author of the country.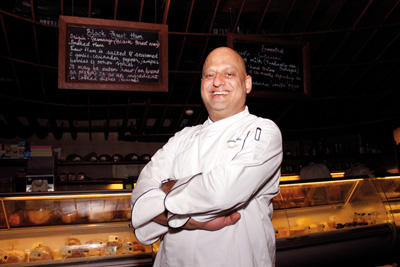 19 Rahul Akerkar
He started small but look where he is today! And more importantly where Bombay is today. With Indigo, Tote and now Indigo Deli he has redefined how we feed and entertain ourselves.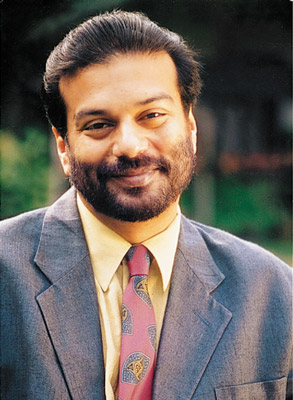 20 Vir Sanghvi
Ever since we remember, Vir has been delighting us with his pen which seems to be filled with curry instead of ink. His food essays are punctuated with nuggets that only a passionate foodie could dig out. India's best food writer. After Busybee.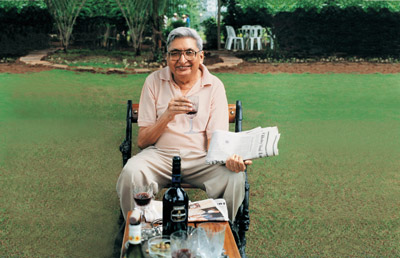 21 Behram Contractor
But Behram Contractor, a.k.a Busybee himself would not stake a claim to being the best or bother to position himself as a connoisseur of food. Such things did not matter to him. And in that lay his success. He did not pretend to know all. He loved good food immensely and as a food writer he had the ability to sit with cooks and chefs, proprietors and restaurant managers, GMs and F&B chaps, to patiently understand the subtle nuances of food, ingredients, cooking methods, the delicate skills needed to bring a good dish to the table. After which he would write, in simple language, without showing off, in about 1500 words, a restaurant review that everyone was waiting to read. Eating Out with Busybee changed the fortunes of many a restaurateur. He passed away on April 9, 2001
22 Chef Manjit Gill
Where does one begin to extol the culinary genius of this Corporate Chef, the chief honcho since 1991 at the ITC hotels establishment. It is he who brought India's roadside food with full authenticity to the tables of this luxury hotel chain.
It is also he who brought recognition to the Indian cuisine via his famous roadshow, The Kitchen of Hindustan which travelled to many parts of the globe, including far flung countries such as Senegal and Venezuela.
With over three decades of delectable culinary experience behind him, Chef Gill is a reputed professional and held in high esteem by those in the field; juniors,
seniors and his contemporaries.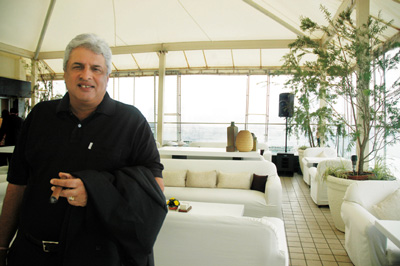 23 Ravi Ghai
It was his father, who along with close friend, Lamba, started the 'dream with cream', Kwality Ice-creams and then Kwality Restaurants. Adding Gaylord as they went on to more success. Then Ravi added Natraj Hotel (now Hotel Intercontinental), on Marine Drive. RG's, the disco in Natraj, gave Bombay much entertainment, as did Yankee Doodle, the ice-cream shop tucked away in the side of the hotel. Life was simpler then and such places truly appreciated. Ravi's son, Gaurav, now in charge of the business, got Baskin Robbins into the country, gave Bombay Mayfair Banquest Hall. Three generations to salute.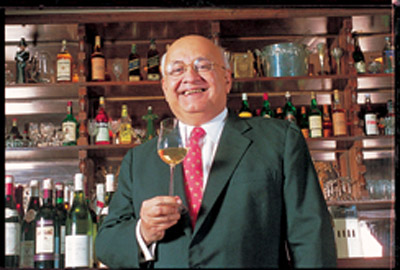 24 Asit Chandmal
Now, here is a bon vivant who knows about good food, good wine. His taste buds are legendary and his appetite for life, voracious. He represents an old world charm, making many emulate his style of living.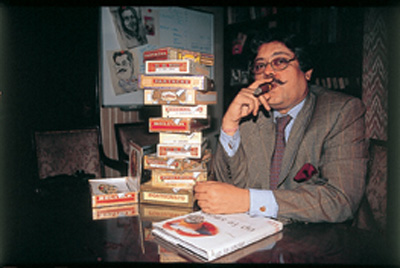 25 Chetan Seth
If it wasn't for him, Indians, particularly the ones living in Delhi would never have known the pleasures of smoking a good cigar. With Cingari he created a 'Havana haze' from which cigar aficionados never wanted to emerge.
26 Krishna Kumar
Mr Krishna Kumar is a Director on the Tata Sons board. He is Chairman of Tata Coffee, Infiniti Retail (Croma), Tata Realty and Infrastructure, Casa Décor, Tata Housing and Development Company. A trustee of the Sir Dorabji Tata Trust, the Sir Ratan Tata Trust and other allied Tata trusts. He is a member of the governing council of the Tata Institute of Fundamental Research (TIFR) and Chairman of the governing board of the Tata Institute of Social Sciences (TISS)
But what we are most interested in, is that he is Vice Chairman of Tata Tea and of Indian Hotels. Ah, Taj. The wonderful group of hotels right from the iconic one in Bombay to the outstanding ones tucked away in Rajasthan, Kerala and where have you. 110 in all. What a job!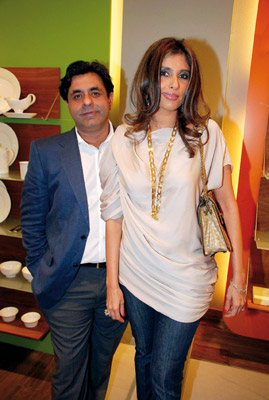 27 Roohi and Riyaad Oomerbhoy
Seamlessly this sister-brother duo added to their family business of manufacturing cooking oil mediums, bringing into the country delectable goodies from Europe, which were until then not readily available here – pastas, olive oil, cheese, sauses, the works! Yummy.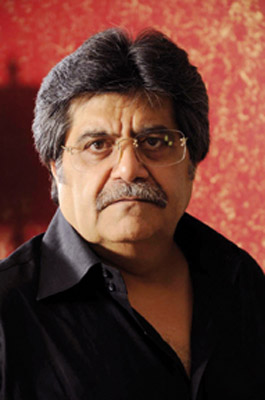 28 Rocky Mohan
The rich Indian would turn up his uppercrust nose at most indigenous liquor, but NEVER at the Old Monk. That was the preferred rum of even the most well-heeled, urbane, suave gent or damsel in our country. For which Rocky Mohan, who also published some cookery books, can take a bow.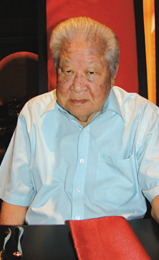 29 M Y Tham
He was a pioneer. Bombay learned what is good chinese food through Mandarin at Apollo Bunder. Alas, both are no more and we miss both sorely.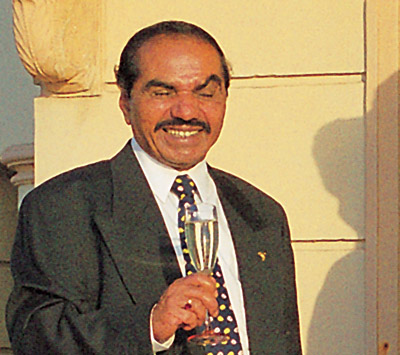 30 Shamrao Chougule
Here is the godfather of the Indian wine industry. At a time when the aam janta in Bombay did not know that wine was made from grapes, this man was busy experimenting and creating vineyards that his sons would hopefully, one day take forward. We owe him a thanks for bringing good cheer into our lives.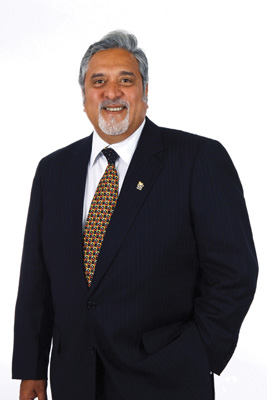 31 Vijay Mallya
Before he became all other things, Mallya was and continues to be the Liquor Baron. And he has done wonders in that field. Spirits, beers, Champagne (he has bought a unit in Loire, France), its CHEERS to the 'King of Good Times'. And winner that he is, we are sure he will tide over these bad times.
32 Lalit Suri
We put him among men who dared to dream. Lalit Suri lived life on his terms and had the guts to think big. He created a chain of hotels and was moving forward with great gusto, until death interrupted. Now his wife, Jyotsna holds the reins and propels that dream forward.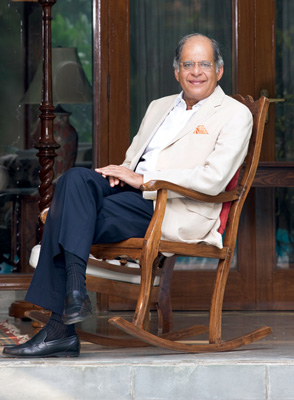 33 Ashok Khanna
By offering a spa of international quality, this affable hotelier, who prefers to live an understated life, has actually put India on the world map. Ananda In The Himalayas is a retreat that puts your body, soul, heart and mind in order. And then he also offers us Ista, a boutique chain of charming properties, popular and successful.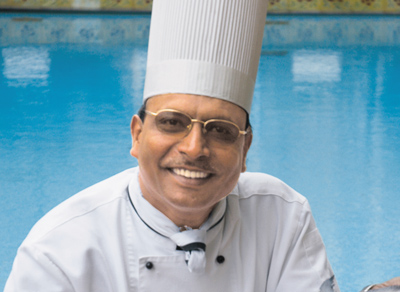 34 Chef Ananda Soloman
There are many who will swear by the culinary genius of this unassuming chef. We know of one ingredient he puts in every dish – love. UpperCrust swears by him, too.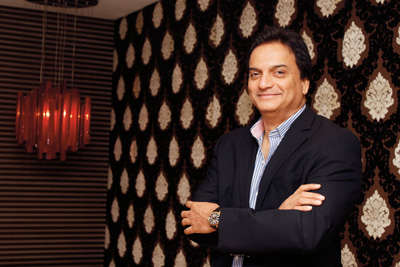 35 Sunil (Joy) Kapur
In true Punjabi style he started young and he started robust. From setting up Copper Chimney, more than 25 years ago, which is ever popular even today, to becoming Chairman of his conglomerate, and offering foodies of India a platter of restaurants, multi-cuisine, multi-dimensional, Joy Kapur may have arrived, but he continues to go, go, go. And look how he has upgraded the food outlets at Bombay, Delhi, Cochin, Trivandrum and Oman airports. Yes, they come under his company, TFS (Travel & Food Services).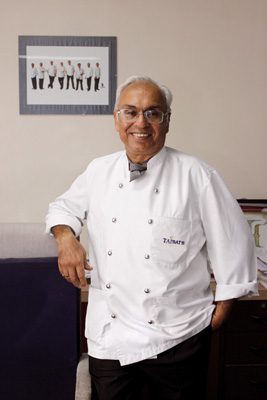 36 Chef Satish Arora
A stalwart of the Taj group, here is a chef who has worked just for one company for the past 46 years. He has travelled to countries such as China, Pakistan, Germany, USA to learn more about their cuisines, and to Japan, South Africa, and all over Europe to teach them about Indian food. This was over the years since he first took charge as Executive Chef of Taj, Bombay in in 1972. He has fed presidents, prime ministers, world royalty, film stars and famous cricketers. Today he heads the Flight Catering division of Taj.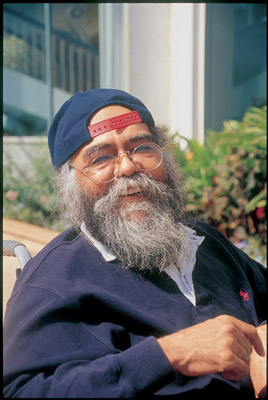 37 Jiggs Kalra
A genuine foodie, he took the trouble to dig out unknown but amazing cooks from the gullies of India, who he then showcased through innumerable food festivals in 5-star hotels. Zeal and passion were his trademark and he did not let the stroke he suffered 10 years ago handicap him one bit. Punjab Grill is his baby. Hats off, Jiggs, a salute to your spirit.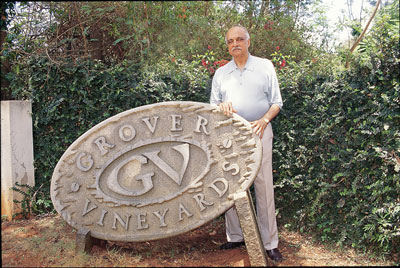 38 Kanwal Grover
He had a penchant for gastronomy. And when introduced to great French wines on numerous business trips to France from 1970 onwards, Kanwal Grover developed a passion to such an extent, it became a lifetime dedication. After tedious experimentations of planting French grape varieties (33) in various parts of India in 1983, he zeroed in five years later on the Nandi Hills of Karnataka to create his vineyard. It was only four years after that, in 1992, that Kanwal Grover's dream became a reality and he released the first vintage of Grover Wines.
It is thanks to this stalwart who passed away in 2011, that India was put on the wine map of the world.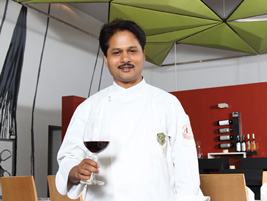 39 Chef Abhijit Saha
He changed the way Bangalore ate. World cuisine in a nutshell. Molecular gastronomy is his passion, winning him many fans.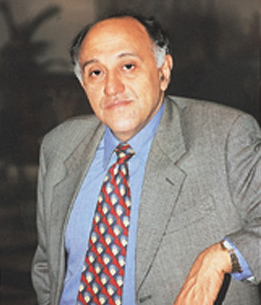 40 Dinesh Khanna
From Holiday Inn, to Novotel, Bombay and Vivanta Bekal in Kerala. Dinesh is a hotelier who will not rest. The Club, which he conjured, became a reality over a decade ago and thanks to his vision, North Bombay got a leisure and pleasure club, all of its own.
41 Nelson Wang
Until he came along, Bombay ate in dimly-lit restaurants, dinner conversations were held in hushed, self-conscious tones. Then came China Garden at Kemps Corner, bright, white marbled, with large golden Laughing Buddhas for décor. The menu was delectable, the clientele intoxicating. It was fine and confident dining. Piano Bar was a revolution.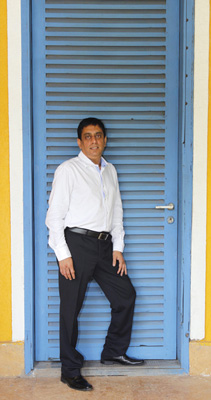 42 Ajaay Gupta
From modest days of marketing Mother's Recipe pickles for his client American Dry Fruits, this advertising agency (Forefront), owner has come a looong way by ingeniously launching out with Capital Foods, that own brands like Chings Secret, Smith & Jones, Mama Maria, among others. By joining forces with Kishore Biyani, Ajaay soared to newer heights. But Tree of Life, his company which imports international gourmet products, so we can live happily after, culinarily speaking, has over 700 products on the Indian retail shelves.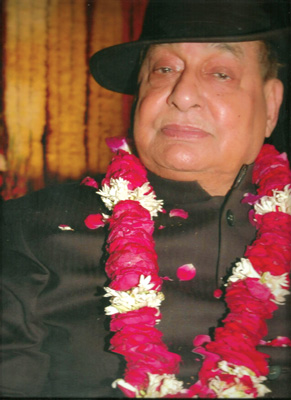 43 P L Lamba and A N Malhotra
There are very few of his genre still around today. He opened Kwality in Delhi 72 years ago, Gaylord Bombay 56 years ago and Gaylord London, 50. All three still standing tall, successful as ever. Pishori Lal Lamba is a true entrepreneur in every sense of the word.
The excellent food which is served at his establishments says it all - no need for special press releases or fancy interviews. And his large-heartedness goes beyond measure.
Till today, in whichever restaurant of his, he eats, he leaves a tip for his staff !

Mr Malhotra, his partner in Gaylord Bombay, began as a manager in 1946 in Spencer & Co., a British owned catering establishment and went on to help Lamba expand the Gaylord chain. It is with great zest and enthusiasm that he continues to oversee operations at Gaylord at Churchgate, going to the restaurant every day.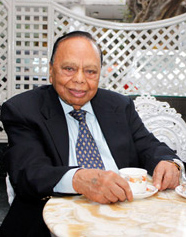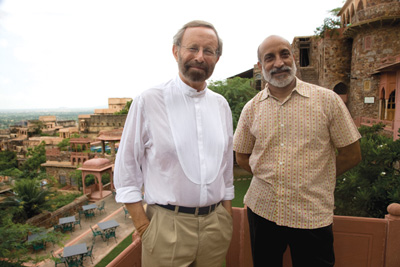 44 Francis Wicziarg & Aman Nath
The balance between aesthetic vision and commercial success has been attained by this team of two. It all started with converting the crumbling Neemrana Fort on the Delhi-Jaipur road into a beautiful resort. Had these two men not resolved to undertake the impossible task of restoration, today India would have lost many of its heritage structures.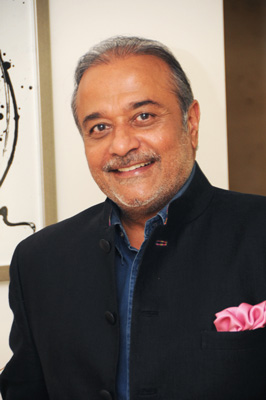 45 Kishore Bajaj
The new food messiah. The Bada Saab of haute dining. Thanks to this man, our stand-alone dining spaces are now elevated to world class. Hakkasan, Yauatcha…and there are more in the pipeline. Welcome to the territory.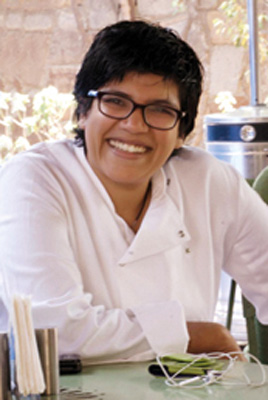 46 Chef Ritu Dalmia
After a few stints with restaurants in Delhi and London
Ritu opened Diva, an Italian restaurant in posh Greater Kailash II, in 2000. And never looked back.

Today in addition to the first restaurant, an all time favourite with the well-heeled, Ritu also runs a café at the Italian Embassy's Italian Cultural Centre in the diplomatic enclave at Chanakyapuri, Diva Café in Greater Kailash I, Latitude 28 at Khan Market, at the Alliance Francaise, and Diva Piccola at Hauz Khas village; besides, she has also established a catering business.

To think her love for Italian food began when she started travelling, as a 16-year-old to Italy to source marble stone, for her family
owned business!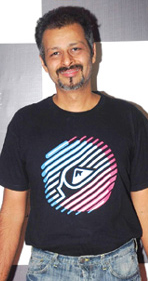 47 Atul Ruia
He converted their family owned defunct textile factory into an entertainment block. At first there was nothing but a disco called Fire and Ice and then came along Bowling Company and the city's first Sports Bar as well as Big Bazaar. Now you have High Street Phoenix, one of Bombay's first malls, which attracts 12 million shoppers a year and has expanded to include Palladium, a mall of luxury brands; a cinema multiplex and a Shangri-La Hotel. He has now launched a chain of megamalls branded Market City. Singularly, this dynamic man is responsible for taking Bombay forward in the consumer and entertainment department.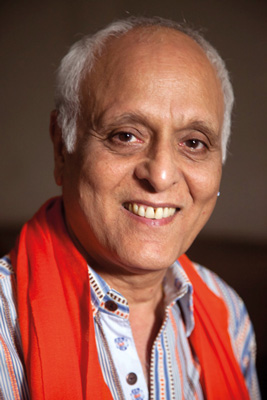 48 Arjun Sajnani
Here is an aesthete and epigone of fine dining, who returned from the US in 1992 to Bangalore, his home city to find there was nowhere he could go to eat the kind of excellent food he had got used to eating. So he started his very own restaurant, Sunny's in 1994. And while he has also given Bangaloreans some spectacular theatre productions in the years since, it is Sunny's they thank him for. The menu
has remained largely unchanged since inception.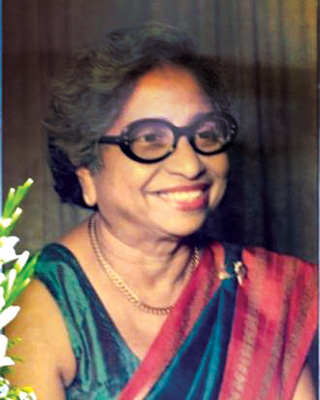 49 Thangam E Philip
Thangam E. Philip, a persona par excellence in the field of Indian hospitality and catering industry has left a trailblazer, which few people can emulate.
It was during her time as lecturer in 1958 that the first batch of the 3-year diploma holders passed out from the Dadar Catering College, Bombay where she became the Principal in 1961.
She was awarded the CERES medal, which honours those women who have done significant work towards the food necessities of the world. Indira Gandhi and Mother Theresa are the only
other Indians who have recieved this medal.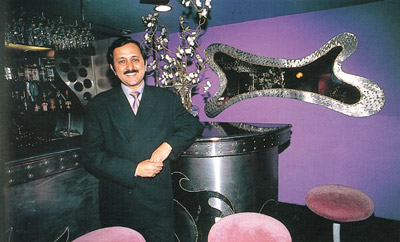 50 Rohit Khattar
Rohit Khattar of Old World Hospitality is a low key, low profile man who has the culinary Midas touch. He began with the family owned, Hotel Broadway in Delhi, which houses the celebrated Chor Bizarre restaurant. From then to now, his operations include 34 restaurants (4 in London) and 3 hotels, one of which is The Manor (with a super restaurant, Indian Accent) voted among the 100 Best hotels in the world.
If all of this is not enough to keep Rohit on his toes, he also runs India's most comprehensive Performing Arts and Convention Centre, Habitat World, India Habitat Centre in Delhi, as well as Epicentre, Gurgaon.