Al Aqah at Fujairah

Sun, sea and sand. Not just on the beach but all around in the desert land. What a spectacular setting, says Farzana Contractor, who did nothing but laze and eat and drink for 48 hours at this super r...[more]





UPPERCRUST PEOPLE

Stalwarts who make their way up the ladder and remain at the top of their game are true blue UpperCr...[more]



Botticino Beckons

Dining out at BKC in Bombay is not a fad which will die out any time soon. To foodies delight, this ...[more]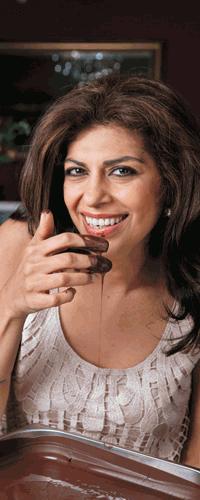 Money Talks, Chocolate Sings!
Eat one square meal a day, advises chocolatier Zeba Kohli, adding, a box of chocolate, that is, and see how life rocks! Sound advice, thinks UpperCrust and endorses it fully...[more]


Wine Notes with the Expert

India shows potential as a developing wine nation, and only the very best shall be served to encourage this. Hence, wine expert Steven Spurrier spills some fine nuggets of wines from across the world ...[more]



UPPERCRUST METRO

BOMBAY BUZZ, DISHY DELHI, POONA POSTINGS, BANGALORE BITES...[more]



Valley of Flours

Dont let baking take a backseat because refined flour makes you frown. Sonal Ved speaks to baker Ama...[more]